Finland is known for it's nature, the forests and the lakes, and if you're coming to Helsinki on a cruise, you'll see our quite unique coast full of small islands.
What's special about Helsinki compared to other ports are the possibilities to experience real nature on your shore excursion, and I'm not just talking about some parks in a city. I've backpacked through Lapland's wilderness', and I still think there's amazing nature around Helsinki to experience on a day trip.
You're not limited to the endless concrete and tourist shops of city centers. Here's your chance to do something different on your cruise.
These are my tips for shore excursions to Finnish nature from Helsinki port.
What Kind of Nature to Experience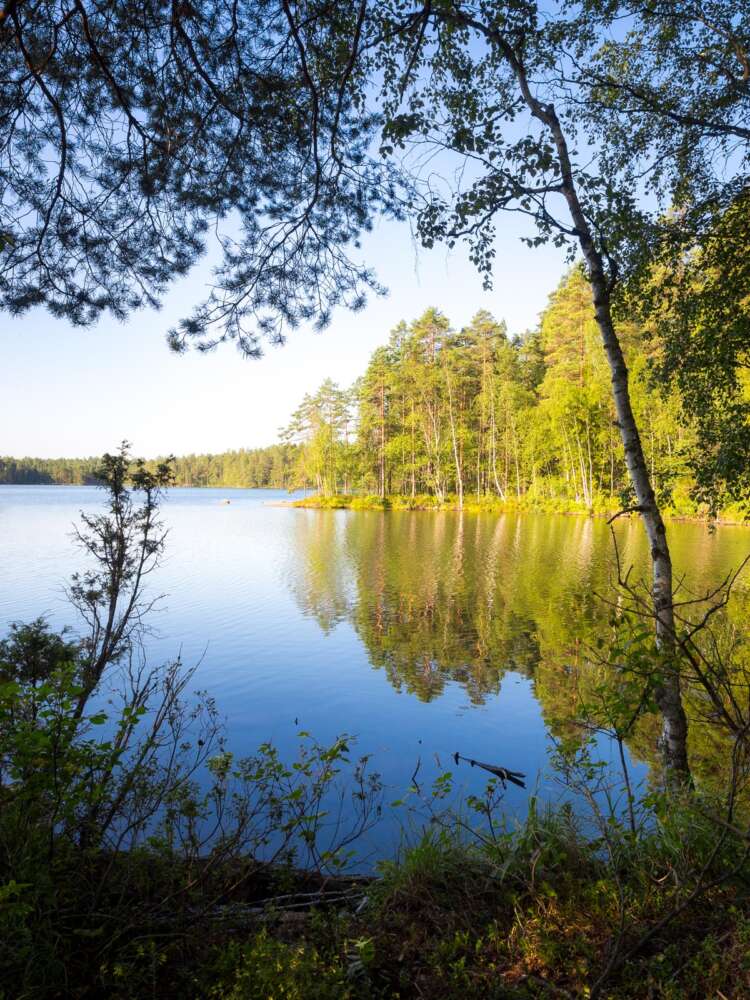 Let's be real here. You've probably only got some hours to be on the shore for excursion, so you can't see everything, or if you try to, it'll just be running from one place to another.
What I recommend you do is to relax and enjoy one place. After all, being in nature in Finland is about peace and quiet. It'll be something different to your other visits to cities around the Baltic Sea.
There are basically two kinds of nature around Helsinki: inland forest and lakes, and the coast.
Forest and Lakes in Nuuksio National Park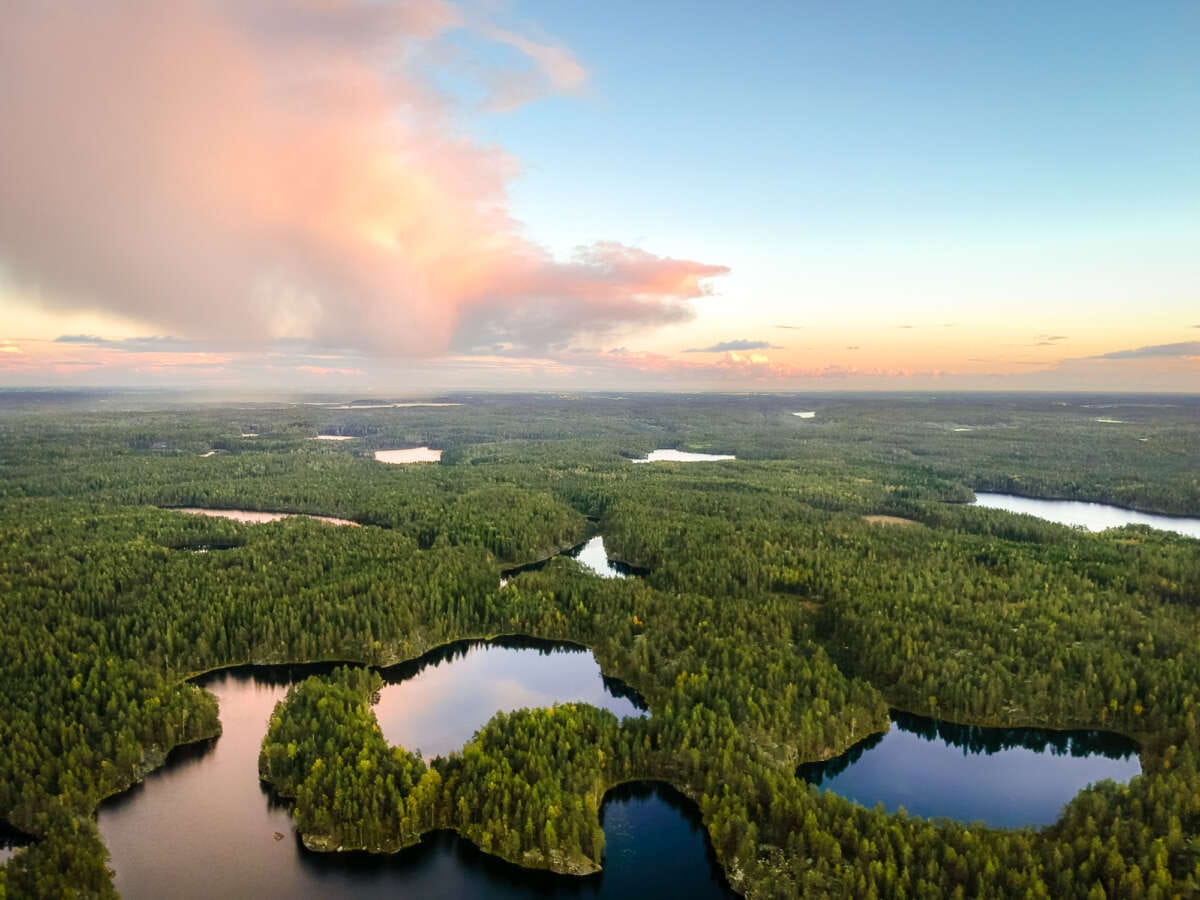 This is the big one, where most of the people living in and around Helsinki go to enjoy nature. There are other forests and even another national park here, but the things that pull people here are all the lakes, how well known Nuuksio National Park is and it's infrastructure.
The other national park close to Helsinki is Sipoonkorpi National Park, which is a bit behind Nuuksio on infrastructure, but it's getting there.
Nuuksio National Park is an excellent place to experience Finland's nature in many ways, check out my 5 best things about Nuuksio National Park to learn what they are.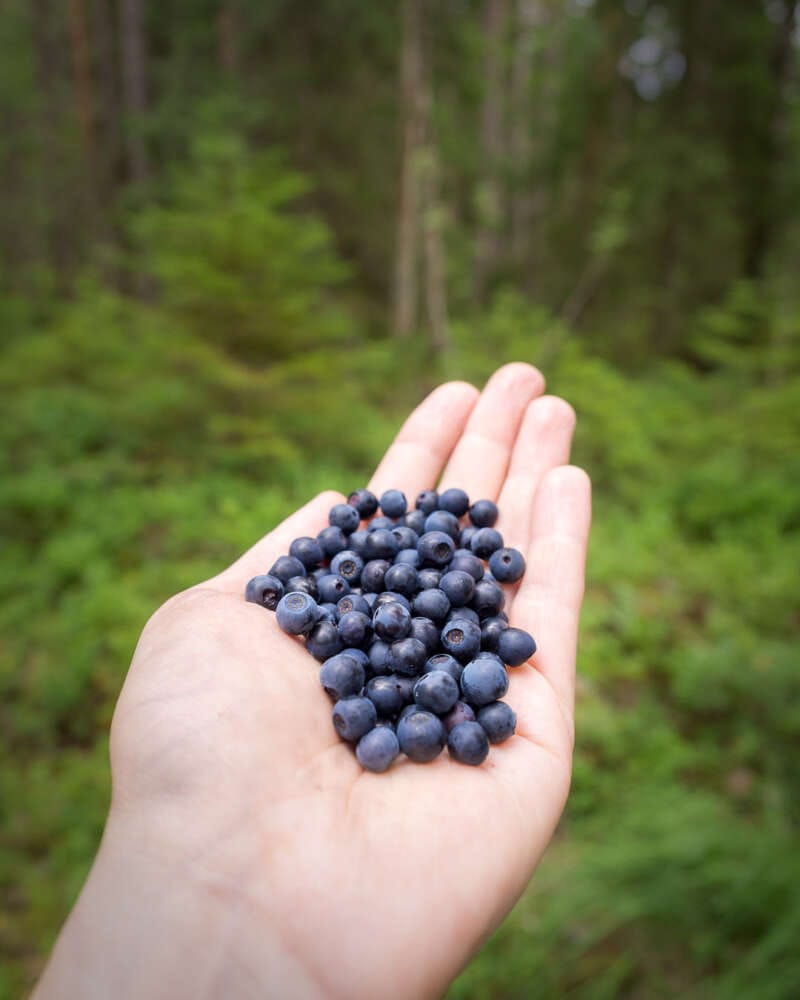 In the summer months of June, July, August and some way into September you can go pick berries and mushrooms, and swim in the clear lakes, among other things.
May is the best month to experience spring in the forest, and October is the best month to see what the fall is like, with all it's colors and usually the most mushrooms in the whole year.
Public transport takes about twice as long to the national park compared to a car, by which you can get there in about 35 minutes.
I recommend you to have 3 hours or more in the national park on top of the transport times to better enjoy it and to be fully immersed in nature.
Finland's Coast in Peace and Quiet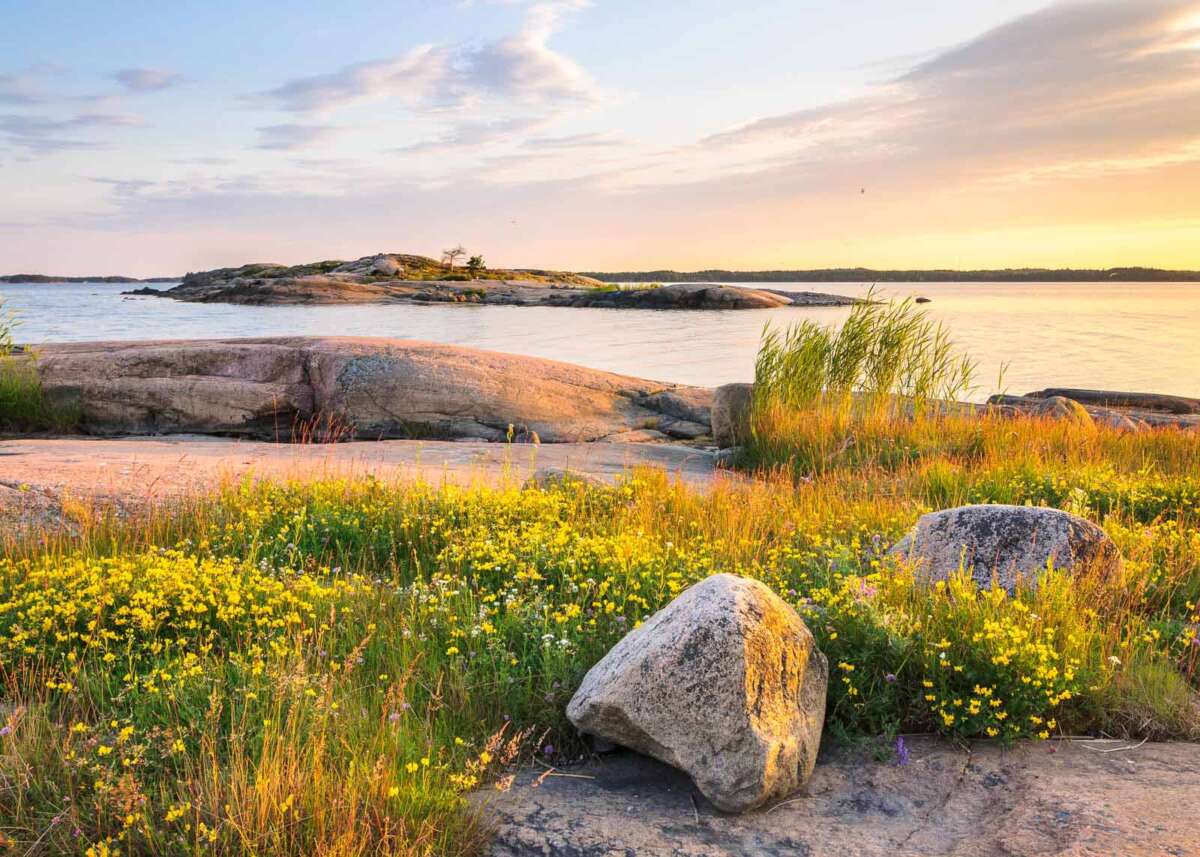 You've seen the coast from the ship and now you want to walk on that lovely smooth rock, among the wildflowers, under the pine trees.
You could just go to some beach in Helsinki, like in Suomenlinna or Lauttasaari, but again for the peace and quiet, and more natural surroundings, the best experience of nature can be had by going a bit further.
My favorite places are around 45 minute drive away from the center of Helsinki. Public transport to many of these places outside of Helsinki Metropolitan Area is poor or nonexistent.
Usually the walking distances are shorter at the coast than in for example Nuuksio, so you could have a nice visit even in as little as 3 hours including the transport.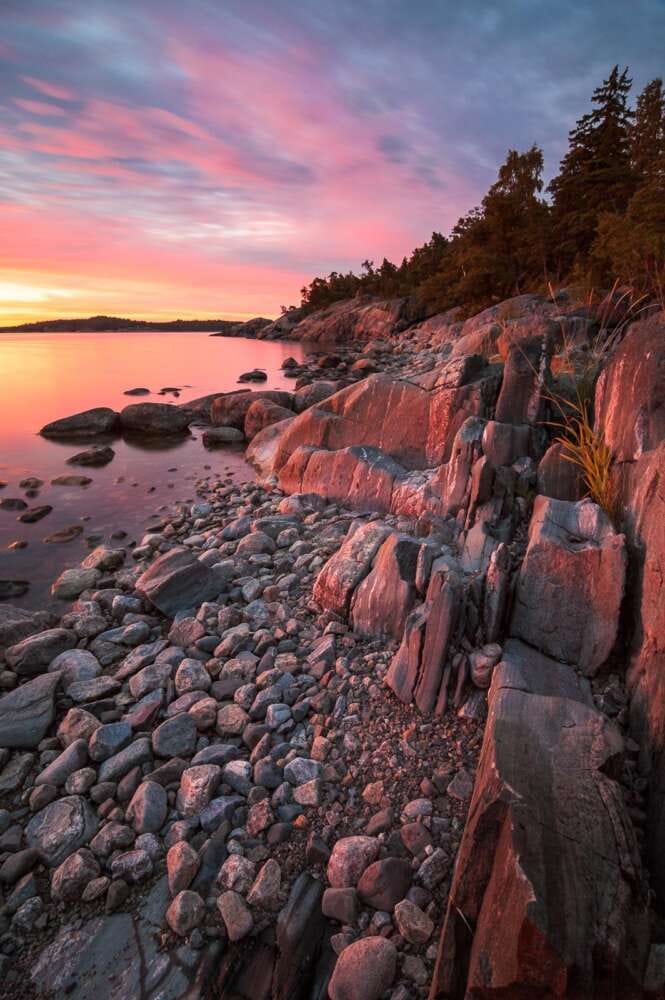 These kinds of larger natural areas on the coast are surprisingly rare, because people want to live and have summer cottages by the sea, so there's not much free space left for hiking.
One of the most popular places on the coast is Porkkalanniemi, which will likely become a national park sometime in future, it's been nominated many times already.
You can find more destinations for your adventure on the coast on nationalparks.fi and uuvi.fi (in Finnish).
Best Views in Repovesi National Park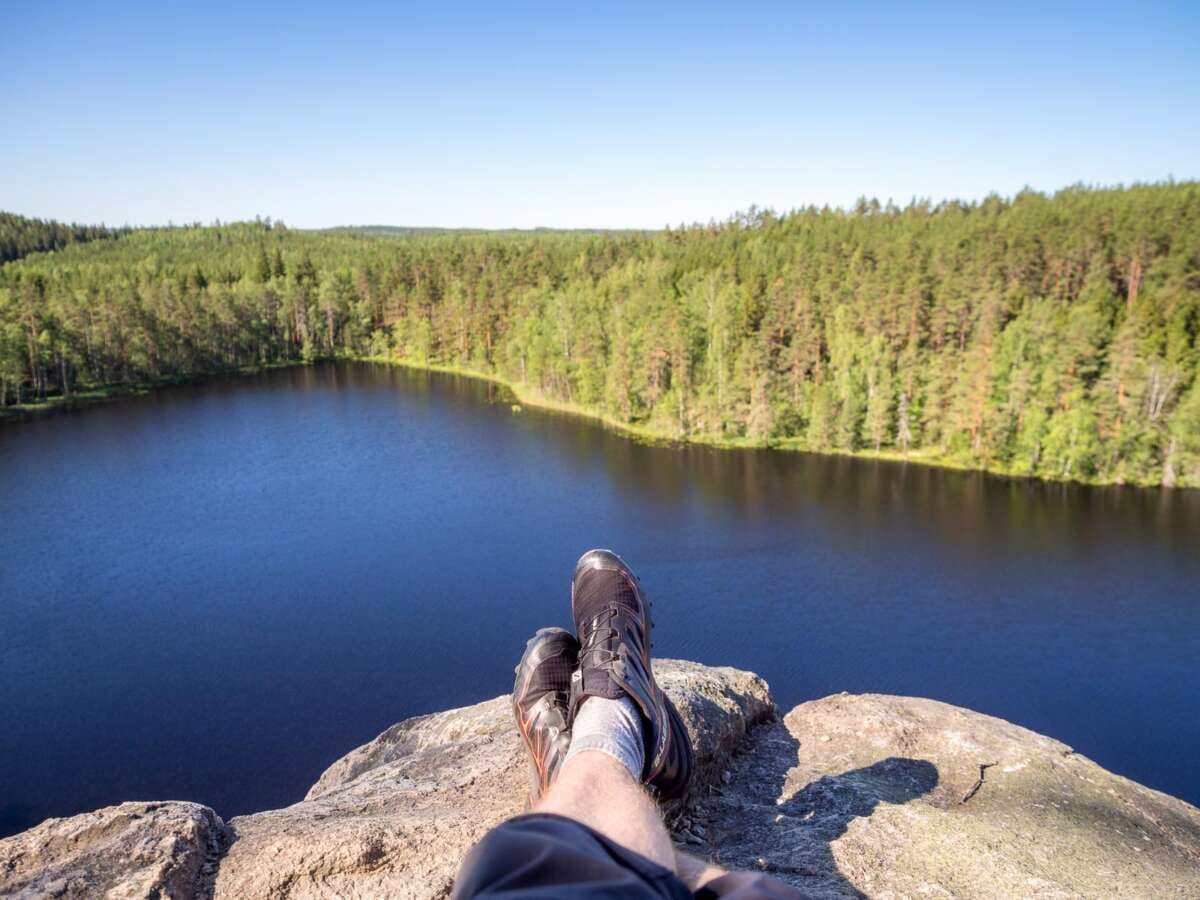 This is more of a special treat and not for everybody, but if you've got more than 8 hours in port, you could go to Repovesi National Park, which has the absolute best views to Southern Finland's nature, with high cliffs over lakes and forest.
You can do it by car, which takes 2,5 hours one way. Public transport takes 3,5 hours, with quite a bit more hassle, and overall takes around 2 hours more of your day.
Sensible walk in the national park to really experience it would be around 5 km or more, and take 3 hours or more.
Parks in Helsinki for Nature Walks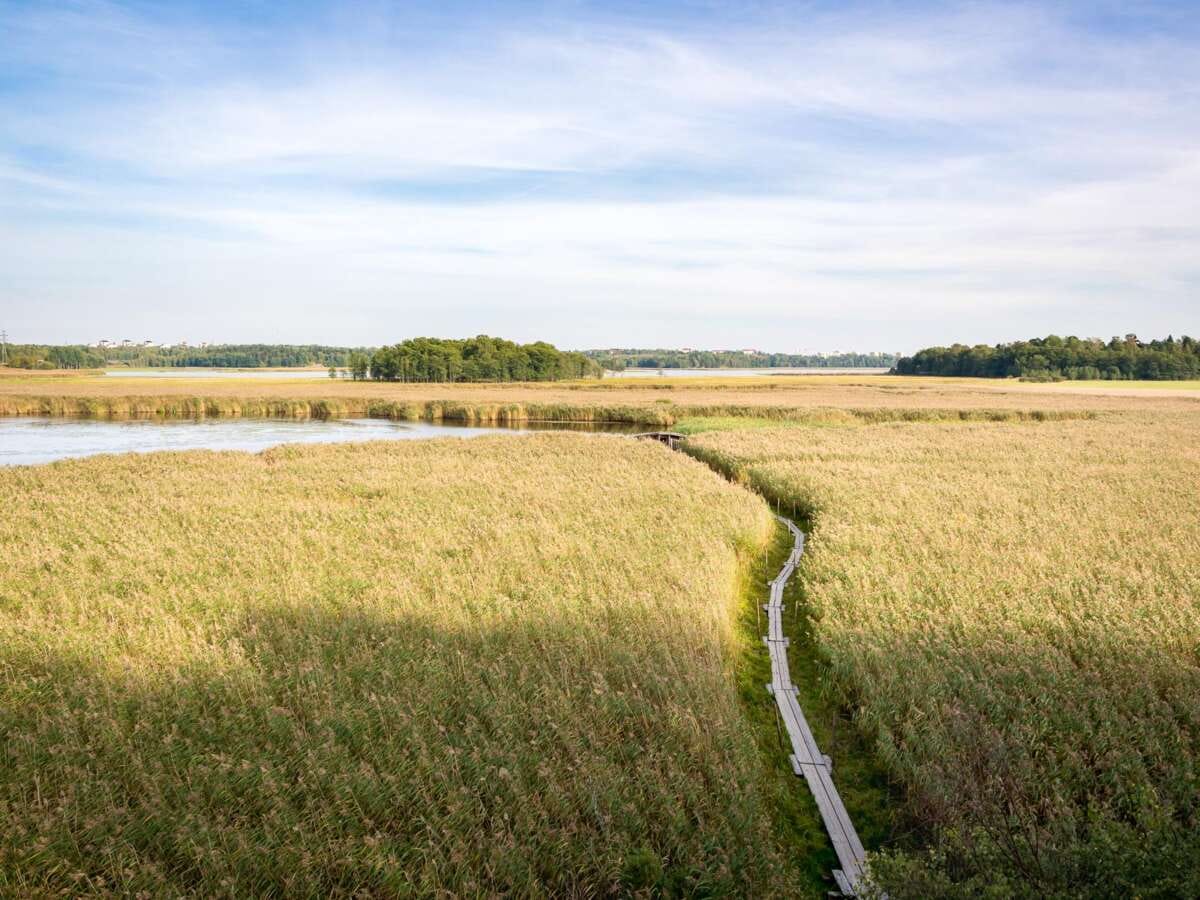 Personally, I really value the parks and nature reserves in Helsinki. It's amazing how much nature we have in our capital within walking or cycling distance. But, to be truly immersed in nature, I think we have to get out of the city, to places like I've mentioned above.
If, however, the parks and nature reserves in Helsinki are all you want, then you should check out these places:
Helsinki Central Park starts from here. It's cycling or tram ride distance away from the central station. It has typical Finnish forest.
Helsinki Central Park on Google Maps
Uutela, a natural park with Finnish forest and coastline. Go by metro/subway/tube to Vuosaari.
Uutela in Helsinki on Google Maps
Seurasaari, a very popular island tram ride away from city center. Coastal nature.
Seurasaari in Helsinki on Google Maps
Other than these, just open a map and see where it's green, and go there! You'll find useful links for independent travelers below.
Useful Links for Independent Travelers
If you want to go to Finnish nature by yourself on your shore excursion, then these links might come in handy.
Route planner for public transport in Helsinki Metropolitan Area
Tickets and fares for public transport
Grocery stores in Helsinki for snacks
My Guided Tours for Shore Excursions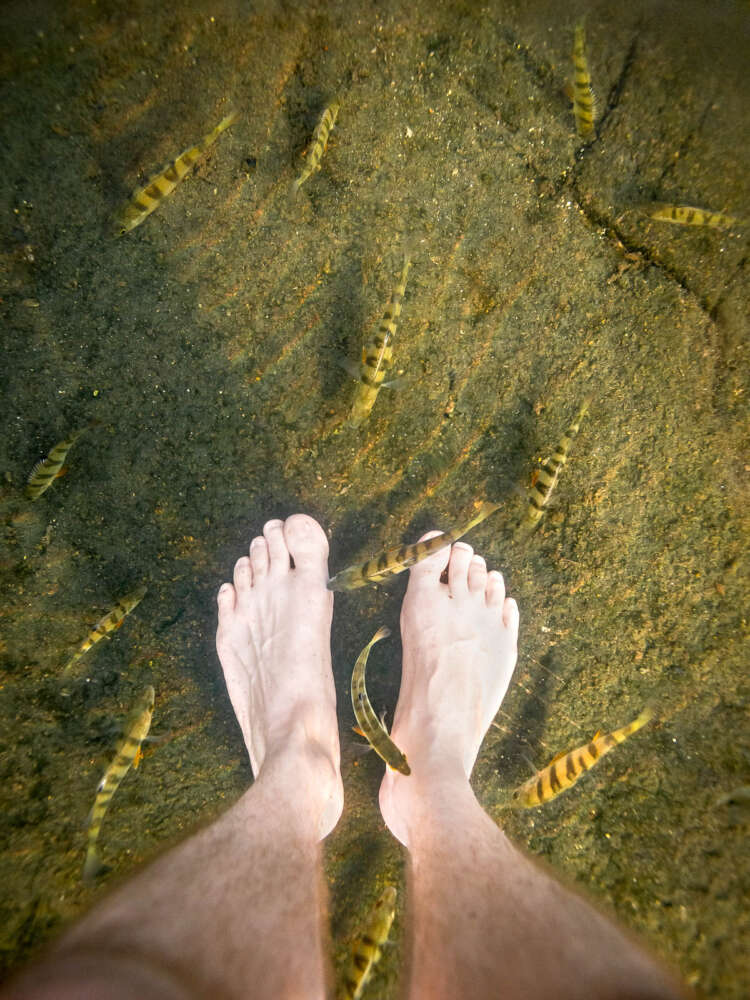 What I can do for you, is take care of all the hassle, and as a local, I know the best places. You can step from the ship to my air conditioned minibus and everything's been taken care of. All you need to do is enjoy our nature and relax.
You get transport to the destination and back to your ship.
You get all the food, snacks and drinks for the day, from traditional Finnish ingredients. We can even make our lunch from the forest, if we find mushrooms.
You can borrow all outdoor clothing and other equipment we might need in whatever the weather might be. That includes things like waterproof jacket and trousers, hiking shoes, warm jacket, sweatpants, hats, gloves, socks, backpack, towel, and insect protection, if needed.
You get a relaxed schedule, you book me for a whole day. You get peace and quiet in privacy, because my tours are private for your group of up to 4 people and I can take you to places where only some locals go, and often there's nobody else.
You get free internet! Woohoo!
And of course, you get everything I can do for you, as your guide and friend.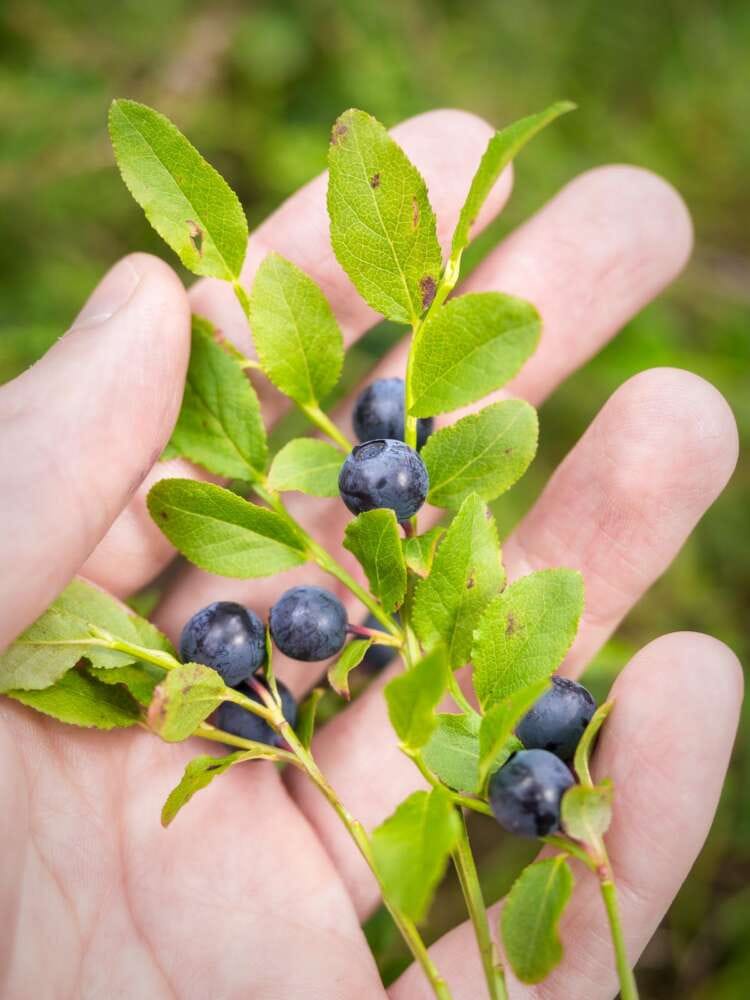 I can take you to Nuuksio National Park.
I can take you to the coast.
I can take you to Repovesi National Park.
I can also take you to the best natural places inside Helsinki. Just contact me and ask for something that suits your schedule.
Ready to Go or Need to Ask Something?
Want to go on a shore excursion to nature without all the hassle? Let me help you. You can ask me anything in the comments, or contact me for a personal chat.
See My Tours to the Best Places Around Helsinki