Good Things About All My Hiking Tours
I have both day hikes and overnight camping trips to the same destinations. For day hikes just skip over the camping stuff on this page.
Group size limits
What if the weather is bad
Who these tours are for
What's included in my tours
What you get and what you don't
Are you fit enough to go on a hiking trip?
Good to know
Payment methods
☃  Group Size Limits
Maximum total number of people for different types of hikes:
Day hike: 4 people
Overnight camping: 2 people
These are the limits when booking, but you can always contact me before booking if you have a special case like two adults and three children for a day hike.
☁

  What if the Weather Is Bad

There's no need to be afraid of bad weather, we'll be alright with my gear.

However if there's bad weather forecasted for the days you've booked, here's how we can deal with it:
We can change the date if it's possible for you.
We can change the destination if some other place has nicer weather.
You can borrow waterproof clothing and shoes, and we can have lunch in a shelter, under a roof. On camping trips we have tents for shelter.
You can cancel the tour if you don't want to go because of the weather. I don't take booking fees or prepayments, so you don't pay anything before the tour.
❤

  Who These Tours Are For
You want to go hiking in Finland's national parks but you don't know how to do it or don't want to go through all the trouble of doing everything yourself.
You want the easiest way to go hiking.
You want to sleep in a tent.
You don't own all the gear needed to go hiking and camping.
You want to experience hiking in Finland, but you don't want to carry a super heavy backpack.
You want the tour to adjust to your liking, you don't want to go in a large group.
You want to experience peace in nature.
You want to see the best things at the destinations.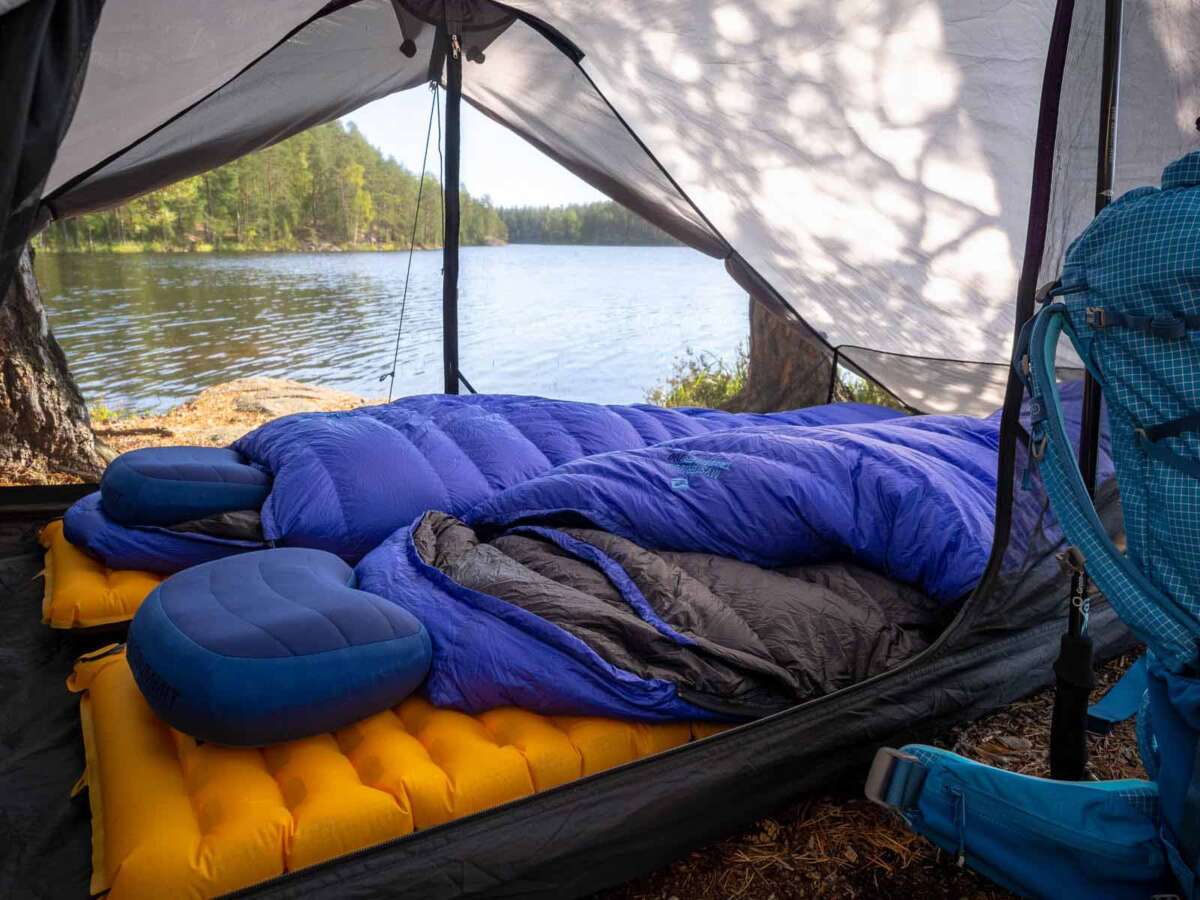 ★

  What's Included in My Hiking Tours

Transport to the destination. I'll pick you up from your accommodation for trips around Helsinki and from airport or railway station closer to the destination further north. See details on the destination's page.

Hiking and camping gear, outdoor clothing, shoes and other gear for every weather. All you need to have are clothes you're comfortable in to step from your hotel to my minibus. Read more about clothing later on this page.

Gear you can borrow:
Suitable for approx. 150-195 cm tall, shoes in sizes 36-47.
Backpack, tent, sleeping bag, sleeping pad, pillow and utensils.
Waterproof jacket, trousers, shoes and gloves, for you to stay dry.
Down jacket, fleece, trousers, socks, gloves, beanie and bandana for cold weather.
Cap, socks, mosquito headnet and repellent, headtorch and walking poles.
Towel, wet wipes, tissues, toilet paper and first aid kit.
Powerbank to charge your phone.
Food and drinks for the whole tour. Breakfast, warm drinks, snacks, lunch, dinner and drinking water are included. Let me know of your allergies or diets on the booking form.
Guiding on small, remote trails to beautiful and peaceful spots. As your guide I also take care of all the camping stuff and cooking, and that you're feeling good. You can participate as much as you want, or relax while I take care of everything.
Relaxed schedule for your stress-free experience. The tours don't have strict timetable or program, we live and walk as you please.
All the typical nature activities like picking berries or mushrooms, swimming, staring at the landscape, taking it easy and being amazed of the world.
Peace and personal experiences in a small group.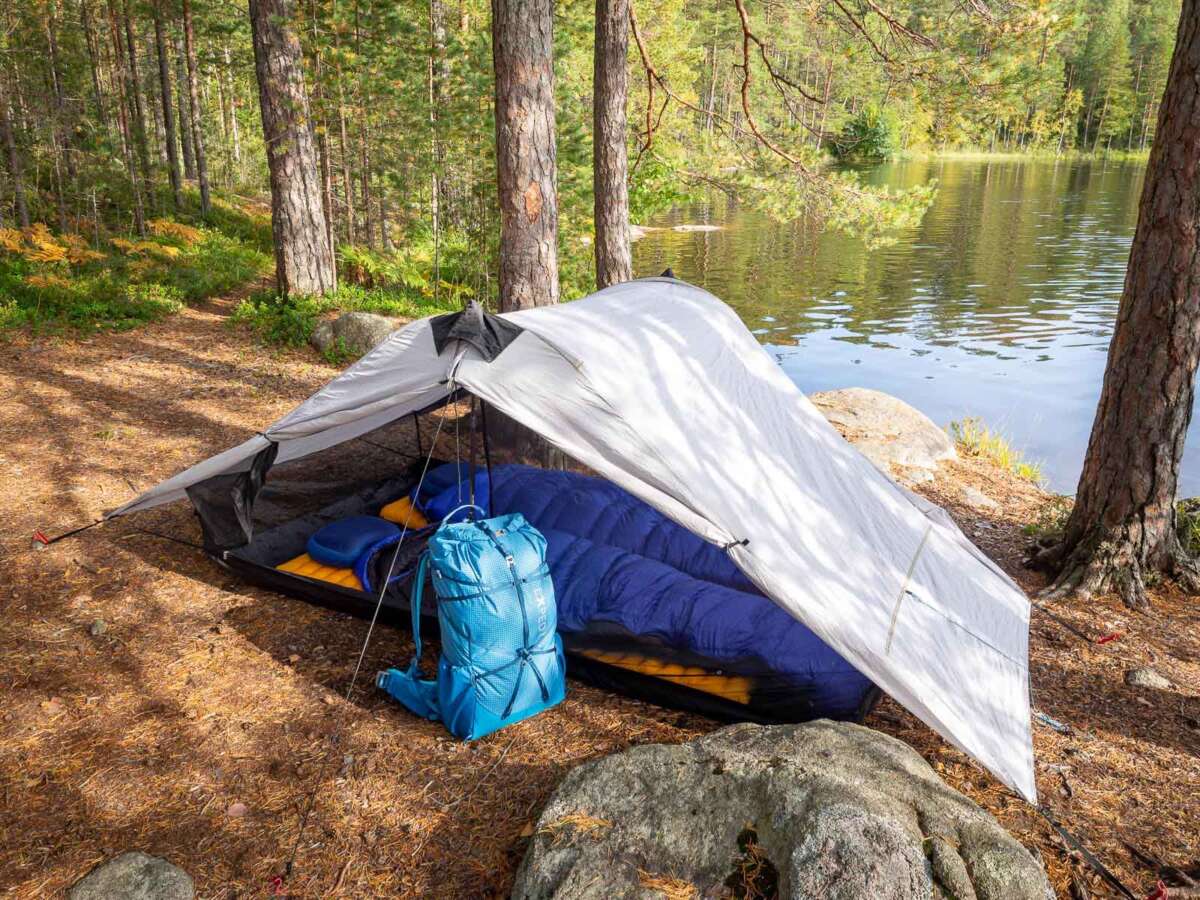 ✔

  What You Get On My Hikes
Very warm sleeping bag + very comfortable sleeping pad + spacious tent + light backpack = best hiking experience.
The easiest way to go hiking with good gear without buying anything yourself.
Enjoy hiking. You don't have to do preparations, plan the route, find your way, search for campsite, do the dishes, or maintain all the gear after the hike.
Get away from everyday life and find inner peace.
Get to see the best things about the destinations.
Take around half a grocery bag of your own stuff with you.
✘

  What You Don't Get On My Hikes
Take everything you own with you. There's limited space in the backpack and you have to carry your own gear.
Restaurant's menu. We hike for real, away from services, so we eat hiking food.
Warm shower every day.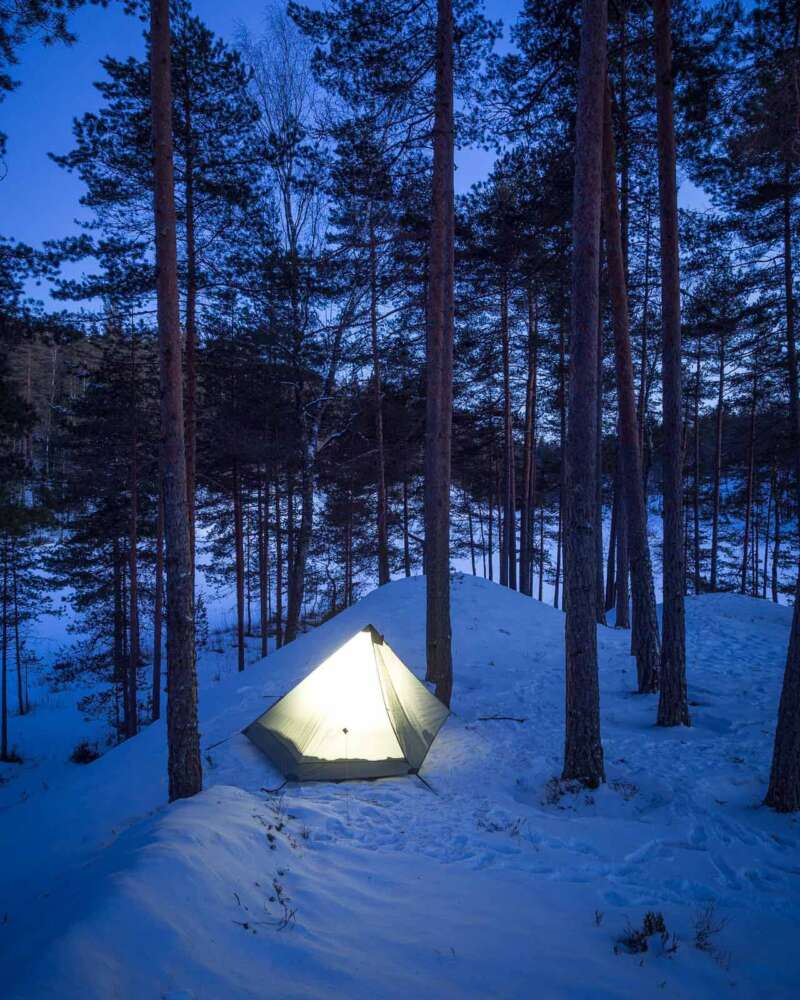 Are You Fit Enough to Go on a Hiking Trip?
Yes, most likely. There are many ways to do hiking and because of my private trips, small group sizes and lightweight gear, we can make the hike suit your fitness, not the other way around.
If you want to prioritize relaxing and just spending time in nature, it's all good for me. Same thing if you want to see how long you can go for, I'm up for it.
In general for mobility you'll be fine if you're able to walk stairs up and down without problems and if you can sit down on the floor and get back up without help.
Other Details You Should Know
Read more details about all my hiking tours and instructions for clothing, gear and food.
Payment Methods
Debit or credit card, Google or Apple Pay, cash.
There is no booking fee, you only pay after the tour. You trust me with taking you deep in to the forest with a labyrinth of trails and no signs, I trust you to respect your booking, or at least cancel well in advance.
You can change or cancel your booking at any time by contacting me through email or WhatsApp.
Something More
See my hiking tours to Finland's national parks from Helsinki.