There's a lot to like about Nuuksio National Park in Vihti and Espoo, Finland, and as a local who does guided tours, I know what the best things are. As a local I also know some things you shouldn't expect.
Let's start with what's good.
Unique Location near a Developed Country's Capital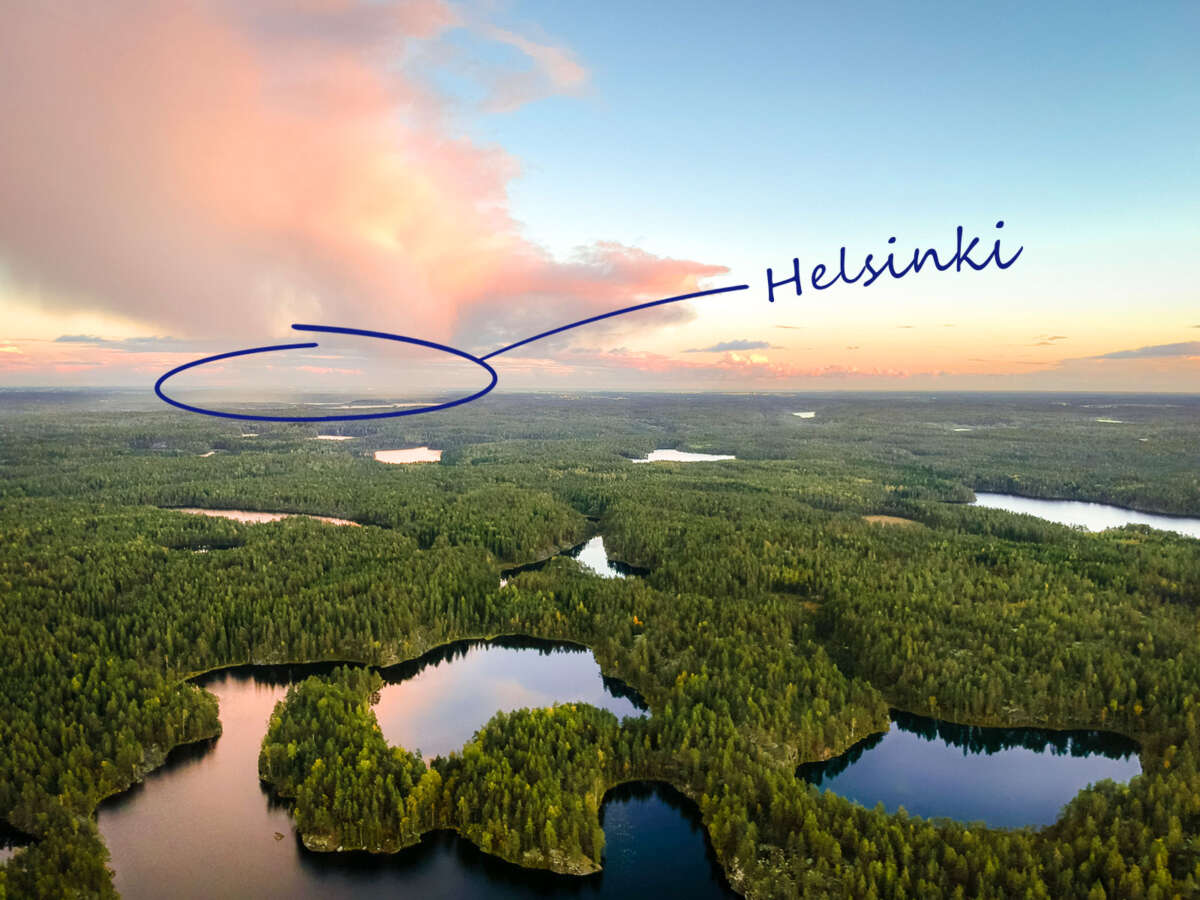 There are more awe-inspiring places in the world, there are more awe-inspiring places in Finland, why should you care about Nuuksio National Park?
It's. Right. Next. To. Our. Capital.
Think of all the things you'd want from a city in a Western country, and on top of that we've also got this national park.
Yes, you can travel further away to the extremes of our planet and see wild things, but if you're living in or visiting a country's capital, there is no better place. Well, actually, there are other very good nature destinations near Helsinki, but that's not the point here.
Is it then worth it only for tourists? Absolutely not. It's the main nature attraction for around 1.3 million people in and around Helsinki, and it's very popular, because it's so good.
For us locals, it's the best and most beautiful place here to go for an adventure in a forest.
Peace and Quiet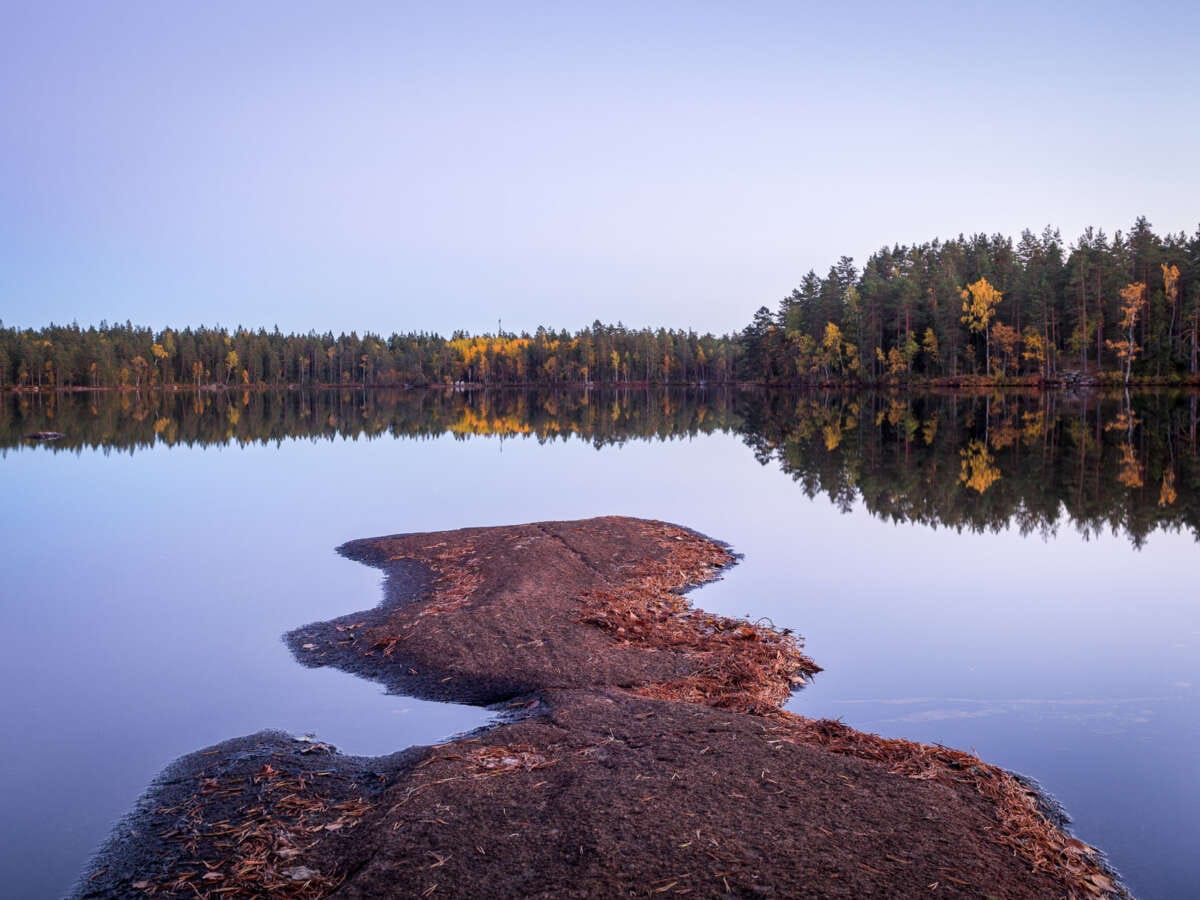 The classic Finnish reason for going to the forest: to get a bit of peace and quiet.
To add even more credibility to the classic reason: you're incredibly annoyed by the whole world and everything you can think of, so the obvious cure for that is to go for a walk in the forest. That should fix it, and it usually does.
There have been many studies about the health benefits of spending time in nature, and personally, I'm a strong believer in it. I love it and it makes me feel better about everything. It usually puts things into perspective.
The health benefits don't only come from some specific actions that you should do in nature, it's usually mostly about leaving the hustle and bustle behind. So I'm prescribing peace and quiet in nature for you.
Nuuksio National Park can be the place where you'll find your own peace and quiet. As a local, I know the peaceful trails and can take you there, but if you're happy with the main hiking trails, you can find them here on the official site.
I can find my peaceful places, but as you'll read later on, it's not guaranteed for everybody.
All the Lakes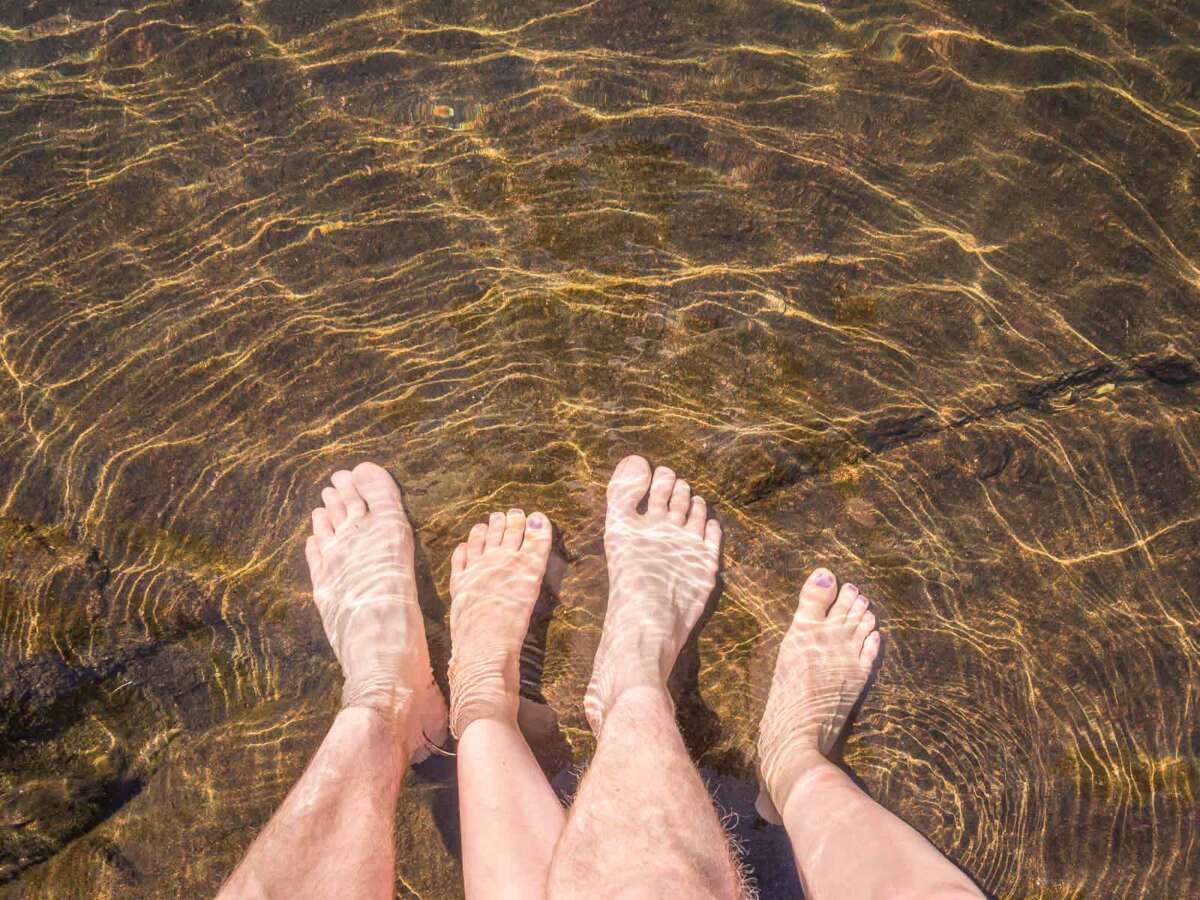 There are over 80 lakes and ponds in the national park. That should be enough, right? Luckily there are a few more outside the parks borders as well. 😉
What all those lakes and ponds do, is make hiking really interesting, because you're constantly coming up to new bodies of water. I never get bored of walking on trails at lake shores, seeing the light dancing on the bottom, the Finland's national fishes, and going for a swim.
There's also always something very special about the moment you walk from the forest to a lake and the landscape opens before your eyes.
Many people probably wonder this: can you drink water from the lakes? Read on and find out in the next section.
Clean Nature, Fresh Air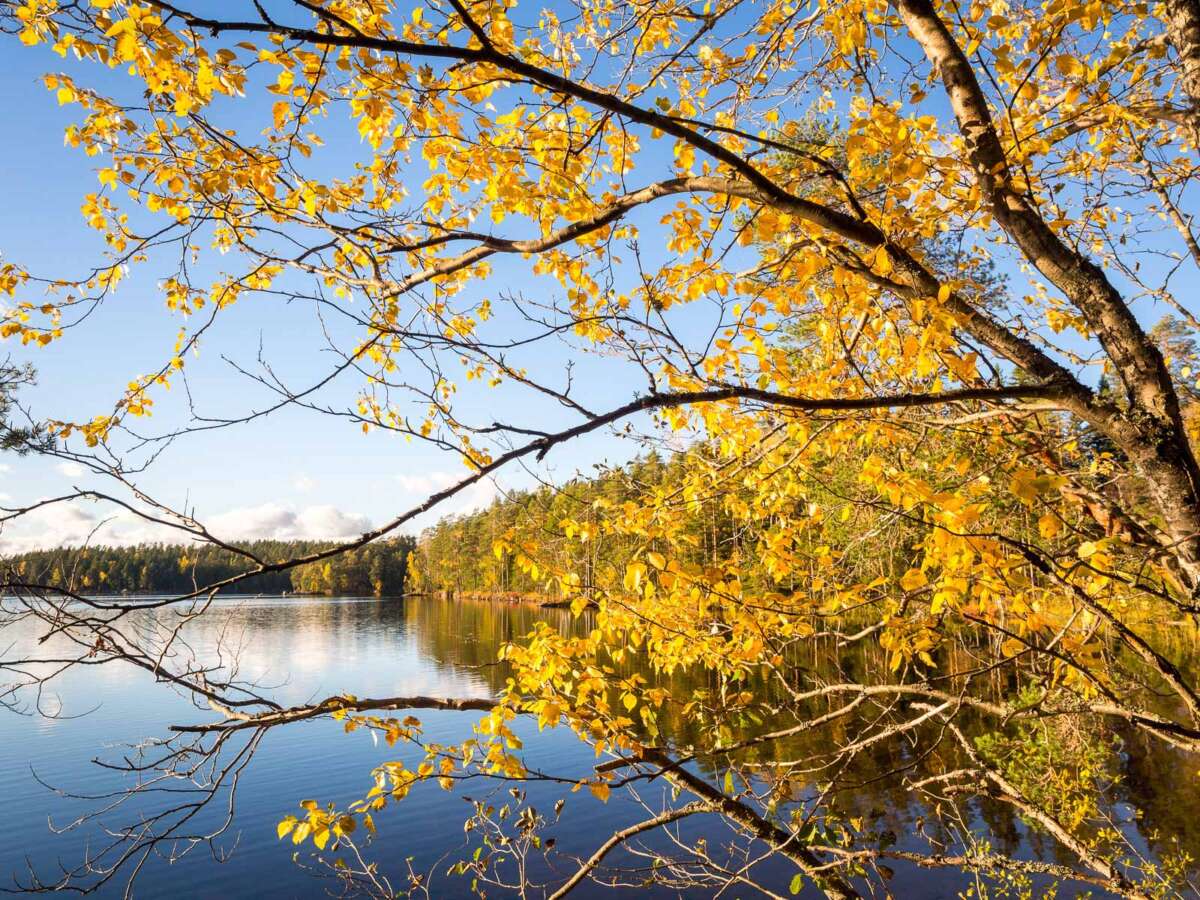 In the grand scale of things, we have pretty clean and unpolluted nature here in Finland. Could we do even better? Of course, but as it is now, we can enjoy our nature with a peace of mind.
In Nuuksio National Park you can eat berries and mushrooms knowing that they are clean. Just keep a bit of distance from bigger roads.
The lakes are clean, you can swim everywhere. There are small lakes in many different kinds of places, and the waters are not publicly tested, so nobody is going to publicly say that you can take drinking water from the lakes. I've taken drinking water from some lakes for years, and have them tested, but I'm not going to tell those lakes to you here, because I can't guarantee that they are always suitable for drinking.
You can get free drinking water from the Finnish Nature Centre Haltia, usually from Haukkalampi guide hut, or you can boil water from any lake for drinking. Remember to boil the water for five minutes.
One aspect of keeping the nature clean is the principle of trash free hiking. That means that everything you carry into the nature, you bring back. Don't leave any trashes behind. Please, be this kind of person, that way it's clean for everybody.
The air is generally very clean in Nuuksio. It feels good to breath. You can sense different scents of nature in it, things that are impossible to notice if there are smells of civilization in the air.
Sense of Finnish Forests in One Area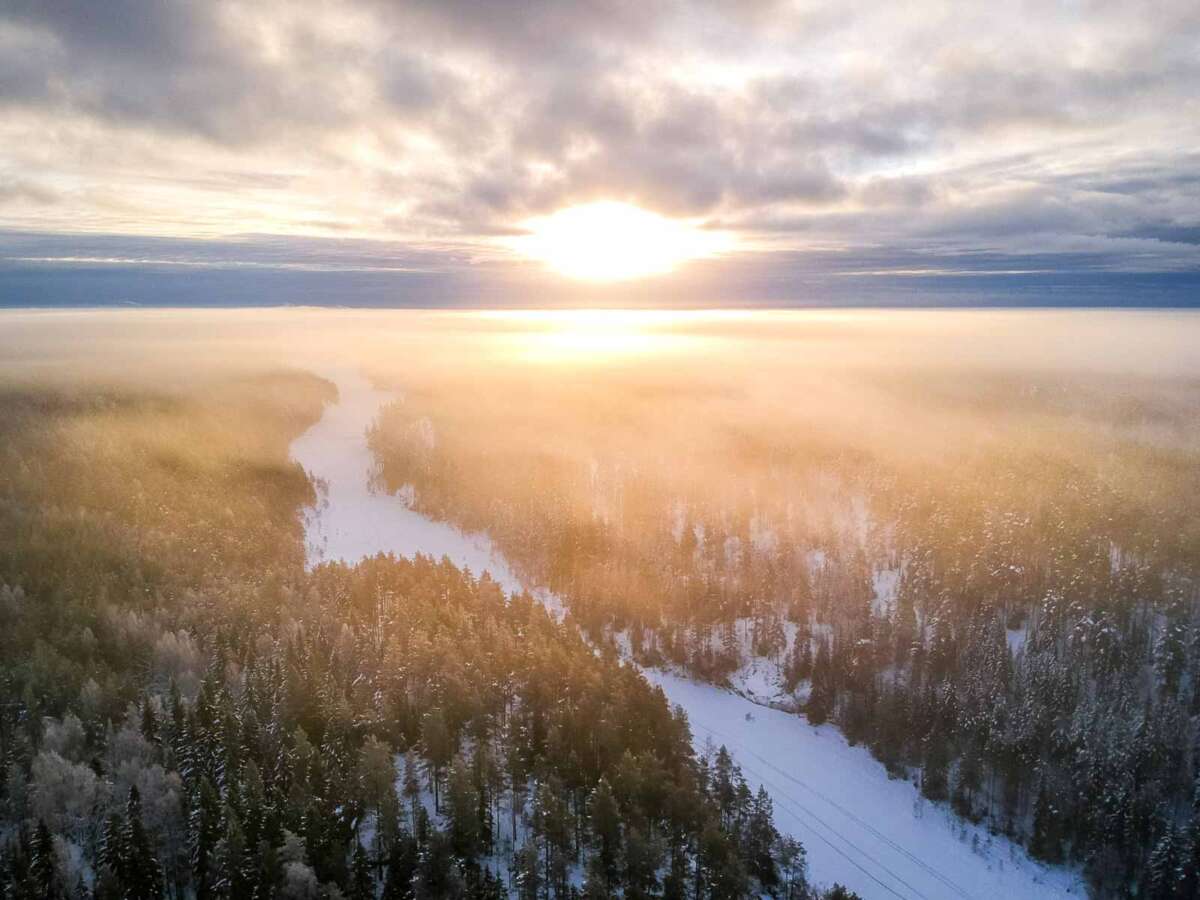 At this point you've probably seen photos of a Finnish forest, right? Well, you've seen photos of some forests. In reality, there are several types of forests throughout Finland.
Different trees and other smaller plants like different kinds of grounds to grow on. Some like dry, some like wet. What Nuuksio National Park is nice for, is that it has a varied terrain that makes it possible to have many types of forests in a relatively small area.
You might be in a deep and dark valley, under massive fir trees, with soft mossy ground, and as you follow the trail for 100 meters to a higher ground, you come to a completely different atmosphere, with more open air around you and blue sky above, pine trees here and there, and a solid rocky ground under your feet.
The lakes also have their own atmospheres, some being deep in valleys that make their waters dark, and others being amazingly clear, because they are higher up on a rocky ground.
All these different kinds of forests and lakes are found throughout Finland. Nuuksio National Park has many of them and you can see them in one day.
We also have all the Finnish seasons here in Nuuksio National Park, from deep winter with snow to warm summer with fresh berries.
Also, for those of you with even bigger hunger for information, the Finnish Nature Centre is located in Nuuksio.
So, those are some of the best bits. What about the other things?
Things You Shouldn't Expect of Nuuksio National Park
See Animals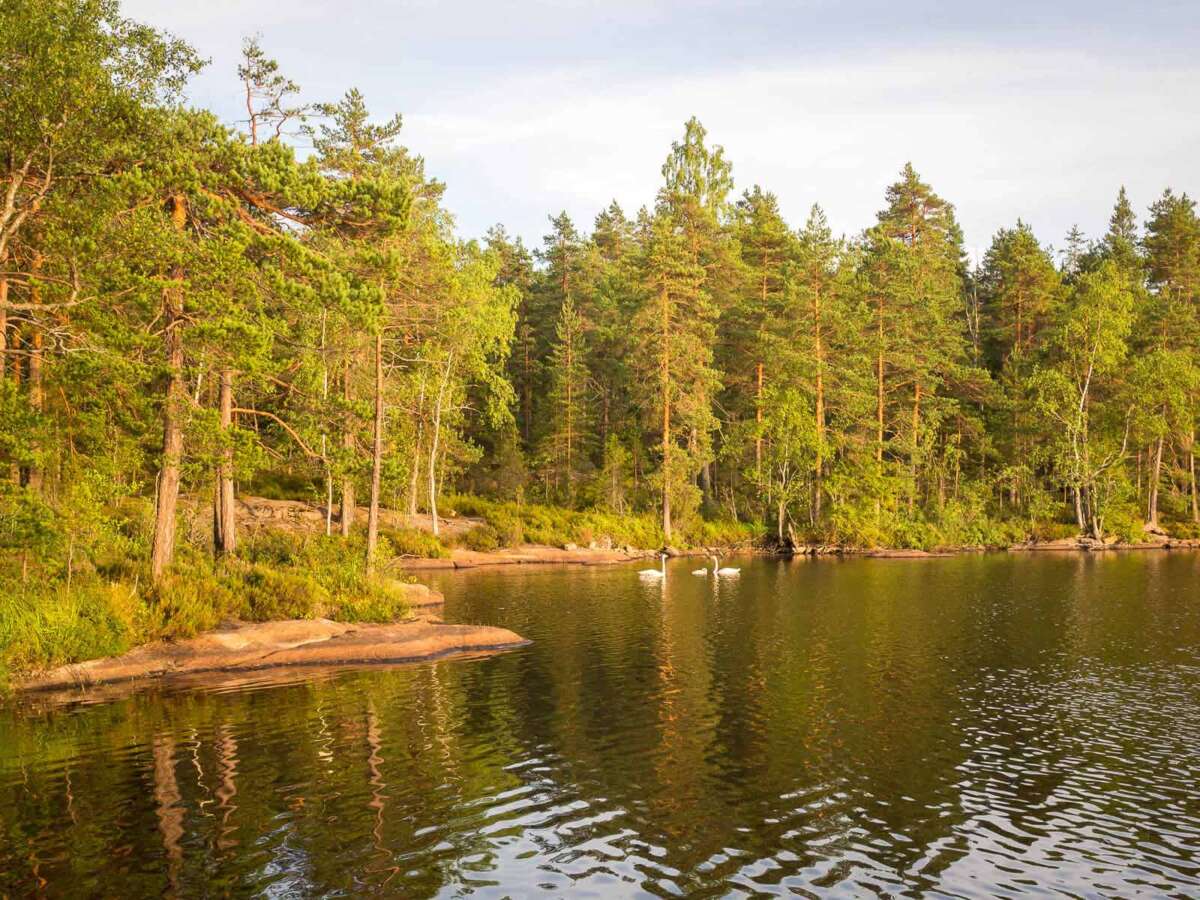 Let's get straight to it: you should not go to Nuuksio National Park expecting to see all the animals that Finland might be advertised with. Almost all of the animals in real Finnish forests are very shy and scared. They don't wan't to be seen and the forest is an excellent place to hide.
On every visit you will see and hear some animals. They are mostly birds creating a lovely mood for a place that otherwise is about trees humming in the wind and waves rippling on the lakes.
Just be real, don't expect to see a moose behind every tree, or a bear, or the flying squirrel. They all require quite a lot to be seen. You might see them, but it's probably best not to go to Nuuksio for that reason alone.
What Nuuksio is very good for, is for your own personal experience of what it's like to be in a Finnish forest. Sit down on a beach and relax. As you're quietly sitting there, some animals might come to you. 🙂
Absolute Peace and Quiet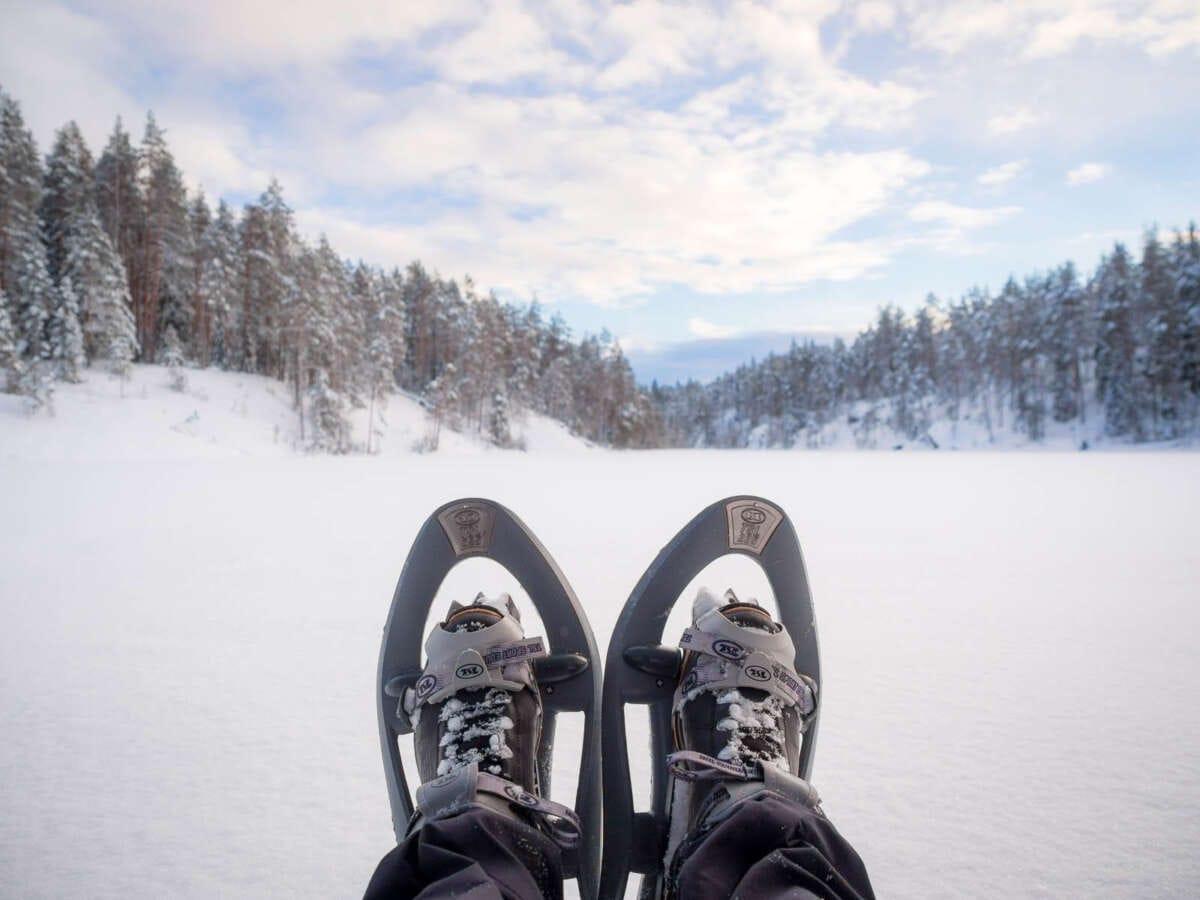 Finland has a relatively small population, but Nuuksio is next to our capital, so it gets lots of visitors, and Helsinki is the most popular destination for tourism.
The main trails that are named and shown on maps can get busy, especially during summer months and weekends. Places for campfires are usually busy.
Finnish people are taught to be quiet in nature, but as the groups and crowds get bigger, and there's more tourism, the most popular places like Nuuksio can lose their peaceful nature. Some people shout and others play music on speakers, they forget to take into consideration other people's nature experience. Please, don't be these people.
Other aspects that are impossible to get away from are the roads around the metropolitan area and the airport. They cause some background noise that depends on the time of day, day of week, winds that carry the noises, and where you are in the national park.
How do I get around these irritations? I go to places that I've found to be peaceful, away from the most popular areas, and take you with me.
Berries and Mushrooms for Everybody, All the Time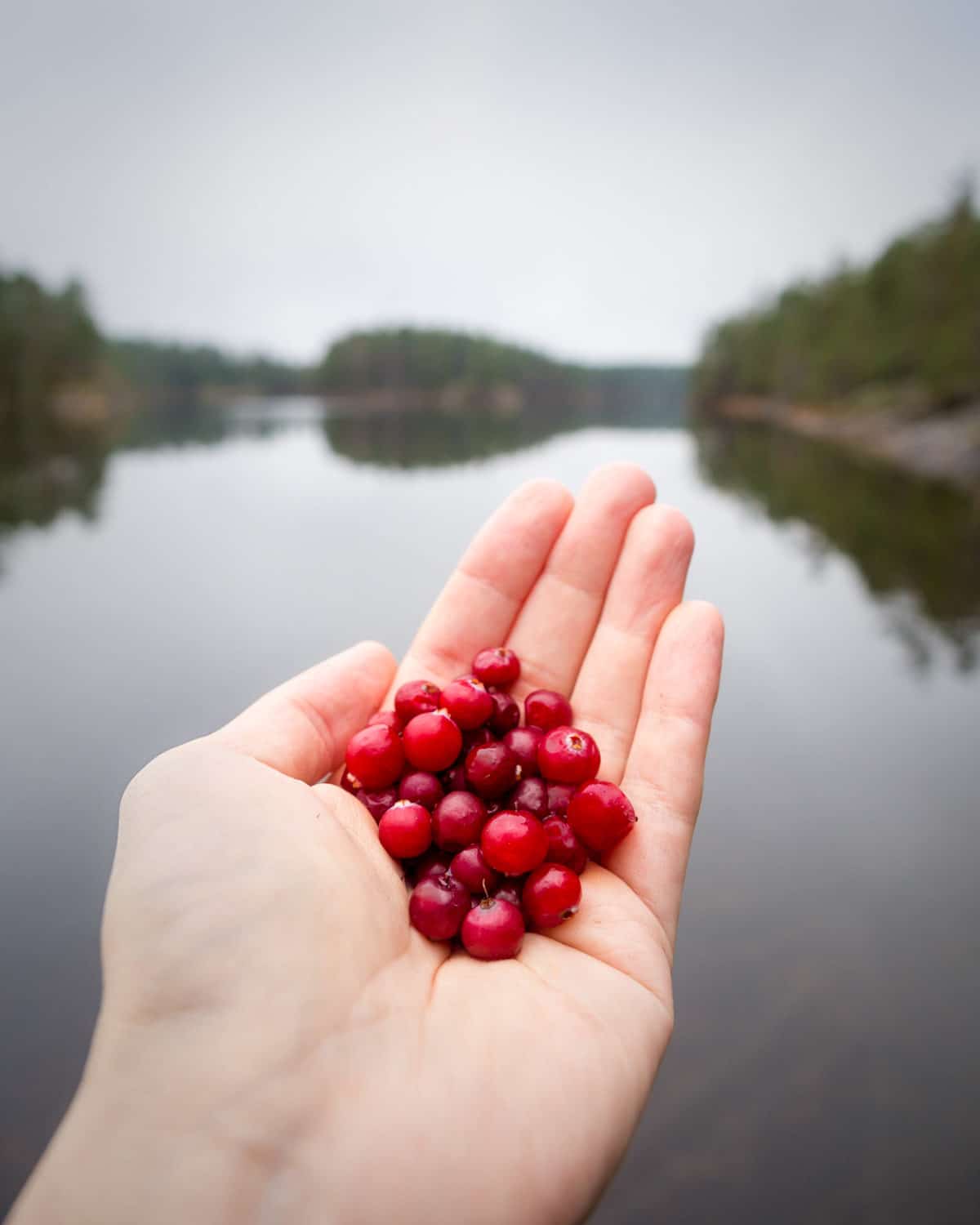 One of the great things about Finland is the everyman's right, which allows everybody to pick berries and mushrooms from nature. That can also mean that somebody else has already picked them from where you are going, and as Nuuksio's main trails are quite popular, there might be none left right next to the trails.
What I do and offer to you in my service is, again, I go to places that fewer people go.
The amount of berries and mushrooms also greatly depend on the weather. The most likely time for berries is from mid-July and August, and the most likely time for mushrooms has in recent years been in the fall, in September and October.
Even though Nuuksio National Park isn't perfect wilderness, it's still absolutely amazing place to have so close to a developed country's capital. I'm extremely grateful that it exists. Even before doing this as a job, I went there every week.
What are you expecting of Nuuksio? Have you already been there and got some opinions? Wan't to ask something? Go ahead and leave a comment below, or contact me personally.
See My Tours to the Best Places Around Helsinki