All Inclusive Hiking Tours to Finland's National Parks from Helsinki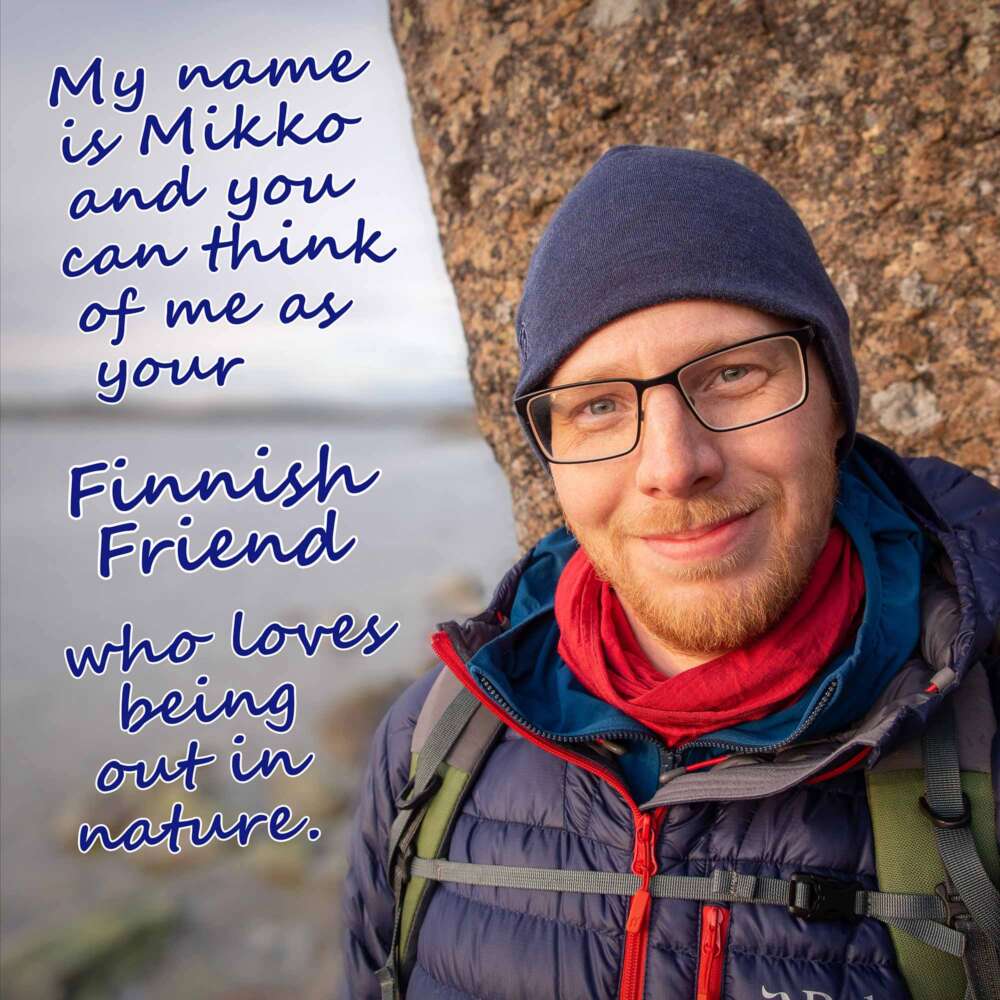 ❤

  Reasons to Go With Me
I organize hikes for you and your friends, you don't have to go with a big group of unknown people.
Freedom of hiking distances and schedules, and your own peace and quiet thanks to the small group size.
You don't want a heavy backpack to ruin all the joys of being in nature, we use ultralight gear on my trips.
You can borrow all hiking and camping gear needed, they're included in the prices.
I can adapt the tours to your wishes and needs, for example if you want pickup from your hotel and drop off at the airport, or to come with children or a dog, or if you have physical disabilities.
I've built my tours based on things you need to think about when visiting national parks around Helsinki, to make it as easy as possible for you to just enjoy your authentic experience, in all the best places, at any time of year.
Everything has been taken care of for you. You don't need to worry about transport, weather and clothing or camping gear needed, food or drinks, finding your way or finding peace.
All you need to do is walk in nature. Let your mind and body wander in the forest.
We hike responsibly and respect nature. We leave only footprints behind.
What My Customers Think of Me
5 stars to Mikko! We went on a three day hike in Nuuksio National Park in September '22 and it was, without a doubt, really amazing. Mikko had everything well prepared, from the trails we could hike, to the places to camp, to lovely snacks and (tasty!) dinner. He showed us beautiful spots - up to 24 lakes in 3 days! His camping gear is extensive and suitable for both warm and cold weather. During the days it was 10-16 degrees and at night 2-3, we never got too hot or cold. Mikko knows a lot about the park and what it has to offer. We went searching for mushrooms and even got them served as a starter! It was everything we imagined and more. Mikko's trips are a huge recommendation if you are up to see a bit of Helsinki's surroundings with a guide who's able to adapt to your pace and camping experience!

Noora

Hiking course for beginners My husband and I were on one night hiking course for beginners in Nuuksio National Park with Mikko. It was our first time hiking and it was really great experience. Nuuksio was beautiful and Mikko was very nice and shared a lot of useful tips for beginner hikers. A great start to a new hobby!

I just finished a wonderful 2-day hike with Mikko at Nuuksio forest. I highly recommend booking with the Finnish Friend if you are interested in exploring the Finnish wilderness. Mikko is very friendly and knowledgeable and genuinely cares about giving you a great experience. He took care of everything from start to finish. The food choices were great too. A great business to support!

Transport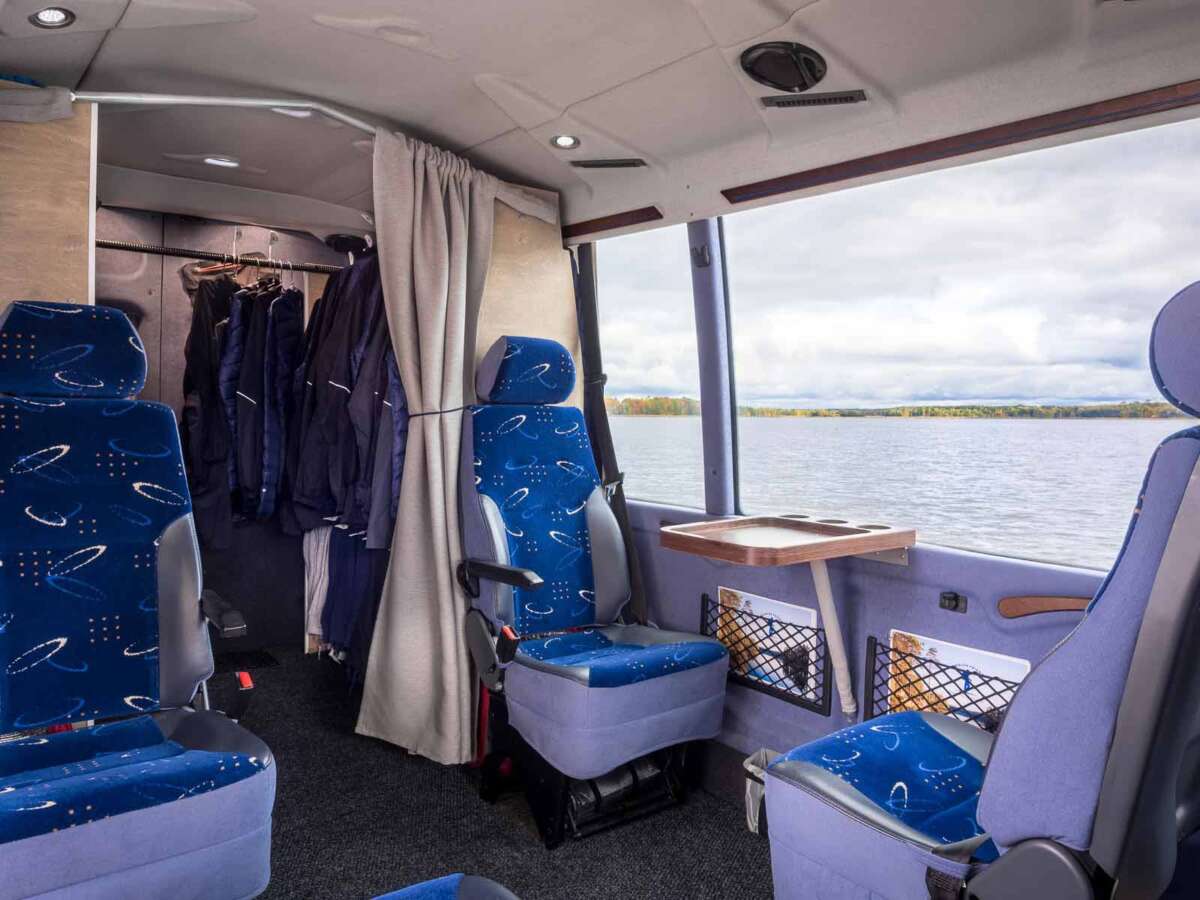 My tours include transport from your hotel, Airbnb or the airport to our destination and back. There's plenty of space in my car to change your clothes and stretch your legs.
I'll pick you up when you want to go.
I can pick you up from the airport if you want to go to nature straight away, or if you're just on a stopover or layover in Helsinki, or pick you up from your hotel and take you to the airport after our trip. You can leave your luggage in my car.
Hiking and camping gear, clothing, shoes and other equipment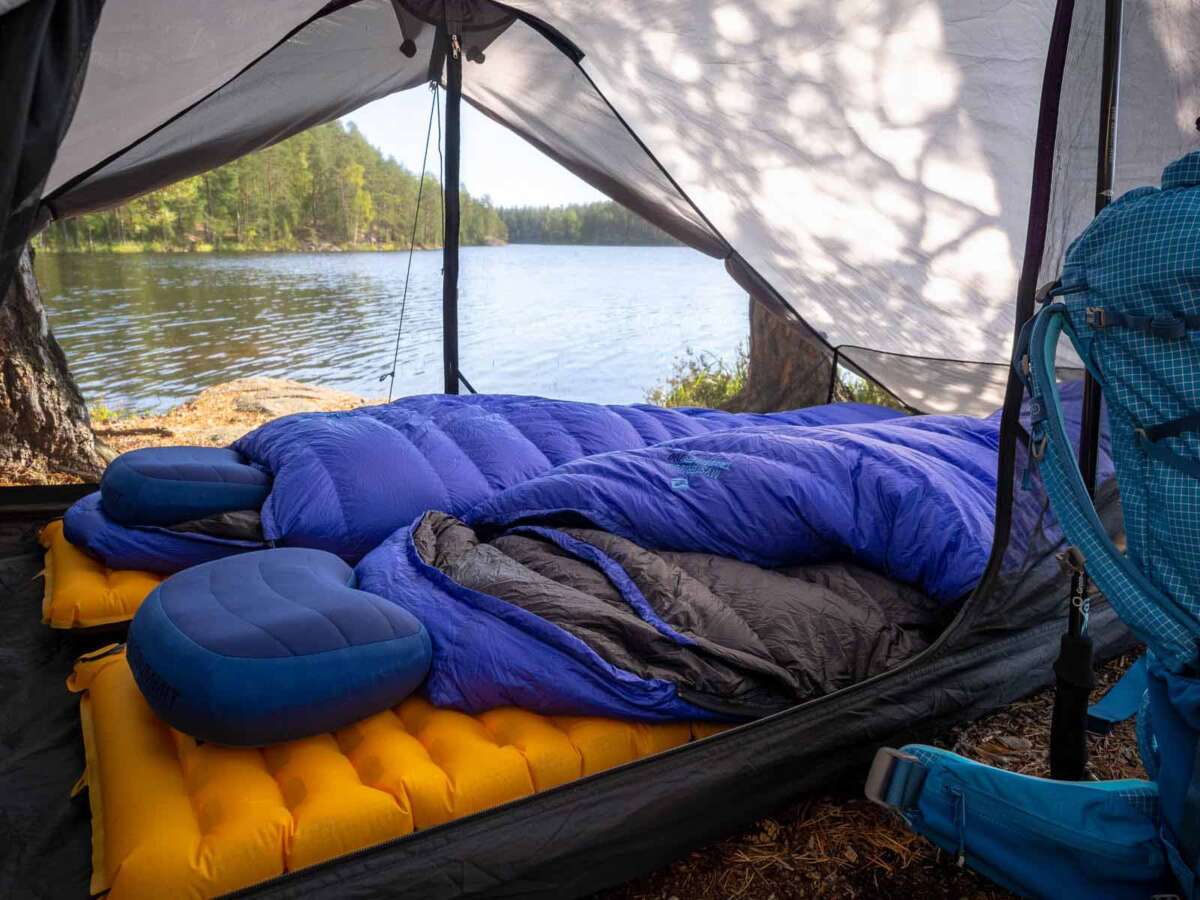 You can borrow a backpack, tent, sleeping bag and pad, pillow, jackets, trousers, shoes, gloves, beanies and caps, socks, snowshoes, walking poles, towel and everything else you might need on a camping trip or a day hike.
You'll stay dry, you'll stay warm. Unless you go swimming.
And you can keep your own clothes clean by borrowing mine.
Food, Snacks and Drinks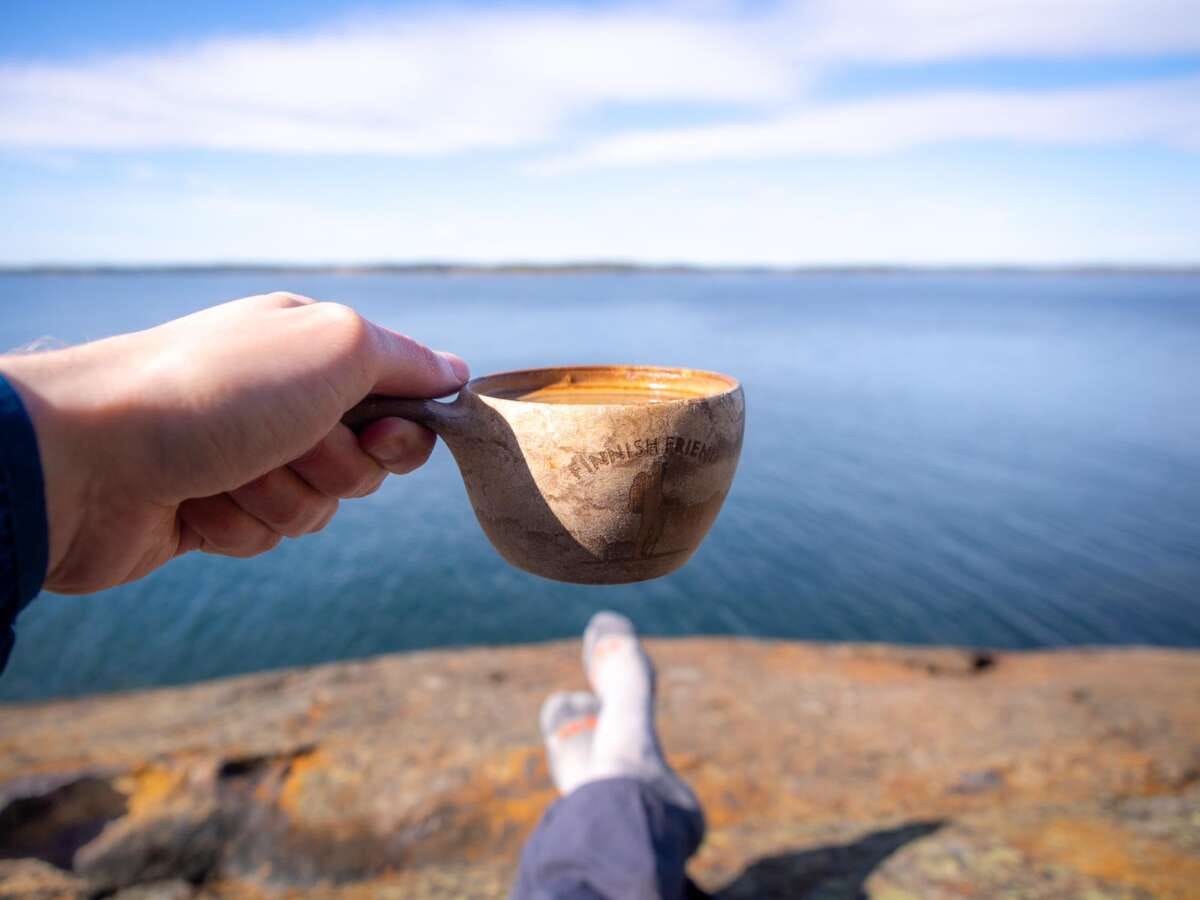 All meals you need during the trips are included from the moment you step in to my minibus.
Eat breakfast before I pick you up. On day hikes I provide snacks, drinks and a lunch in Finnish style. On longer camping trips all the snacks, drinks and meals are included. That means you get breakfasts, snacks while walking, lunch and dinner after we set camp. Warm drinks like coffee or tea you can get whenever you want.
Let me know about your diets or allergies on the booking form, I'll accommodate everyone.
Guiding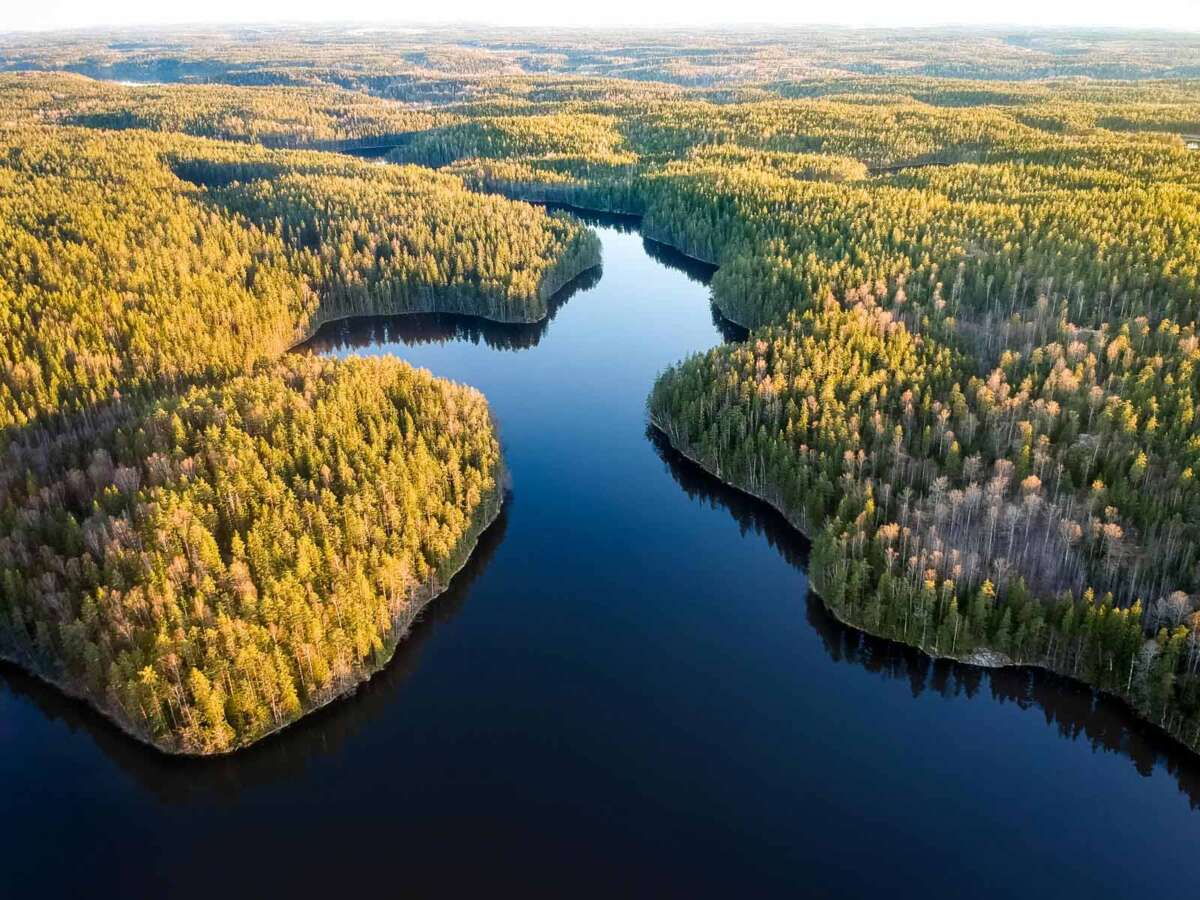 You don't need to know anything about hiking to go on my tours. I'll take care of you.
Often on day hikes you don't even need to carry a backpack, on overnight hiking and camping trips you'll carry a very light pack. Otherwise you can choose how much you'll participate in the work like setting up tents and packing up, or cooking.
Because we'll hike in a small group without a predetermined plan and schedule I can change our route in the middle of the hike to accommodate your wishes or the conditions.
I want to show you the best places, but the most important thing on every hike is always safety, and that we'll return to the car by walking on our own feet. As your guide I'll make sure that happens.
Being your guide also means telling you about Finnish nature and helping you in every way possible. Let me know of your wishes and I'll do my best to fulfil them.
Relaxed Schedule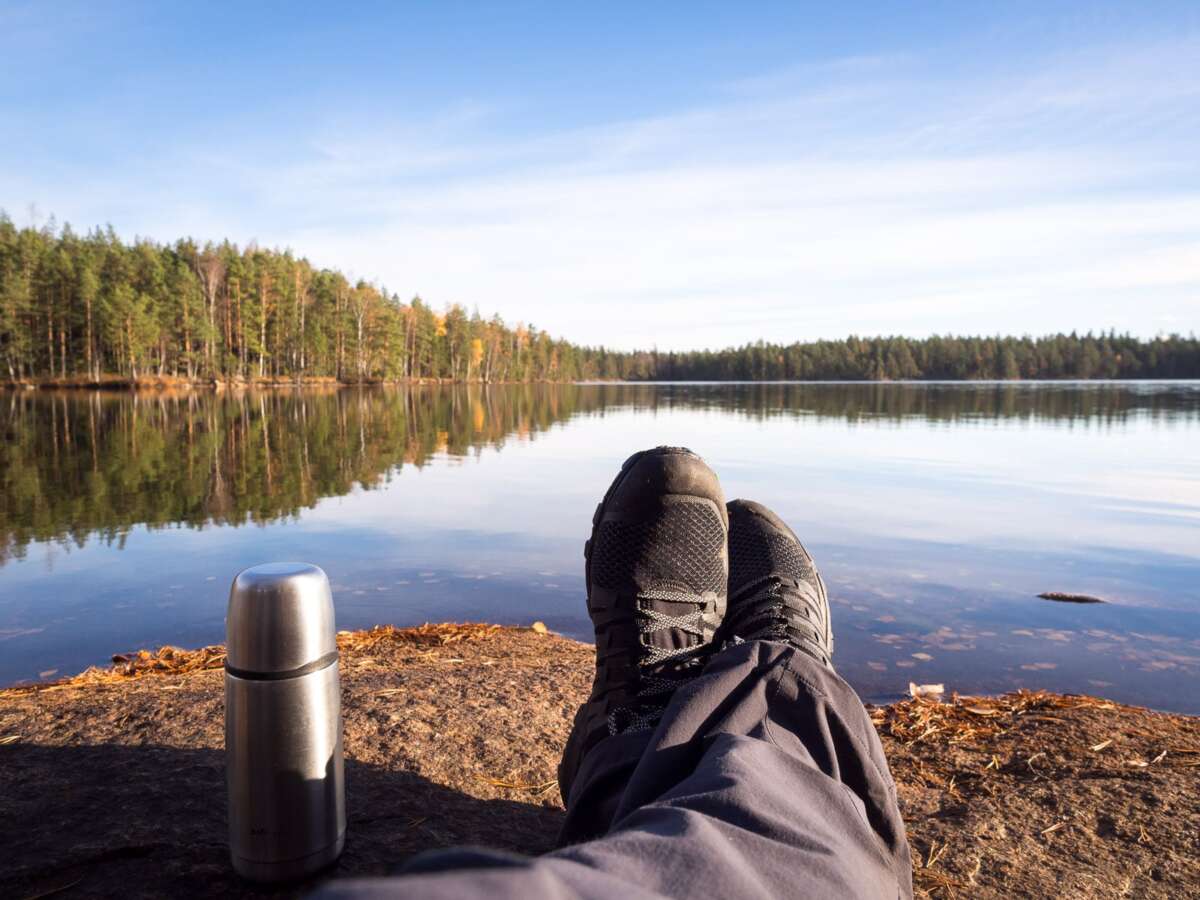 I want you to have a stress-free experience, we can go when it suits you and stay in the destination for long. There's no schedule for preplanned route or programs to follow, we are free to go and do as we please.
If you decide you just want to sit down in peace and sense the world around you, we can do that. If you want to pick berries or mushrooms, we can do that. If you want to see as many lakes as possible and walk a long distance, we can do that. If you want to spend time alone with your loved one in the middle of a quiet forest, you can do that.
All the Typical Finnish Activities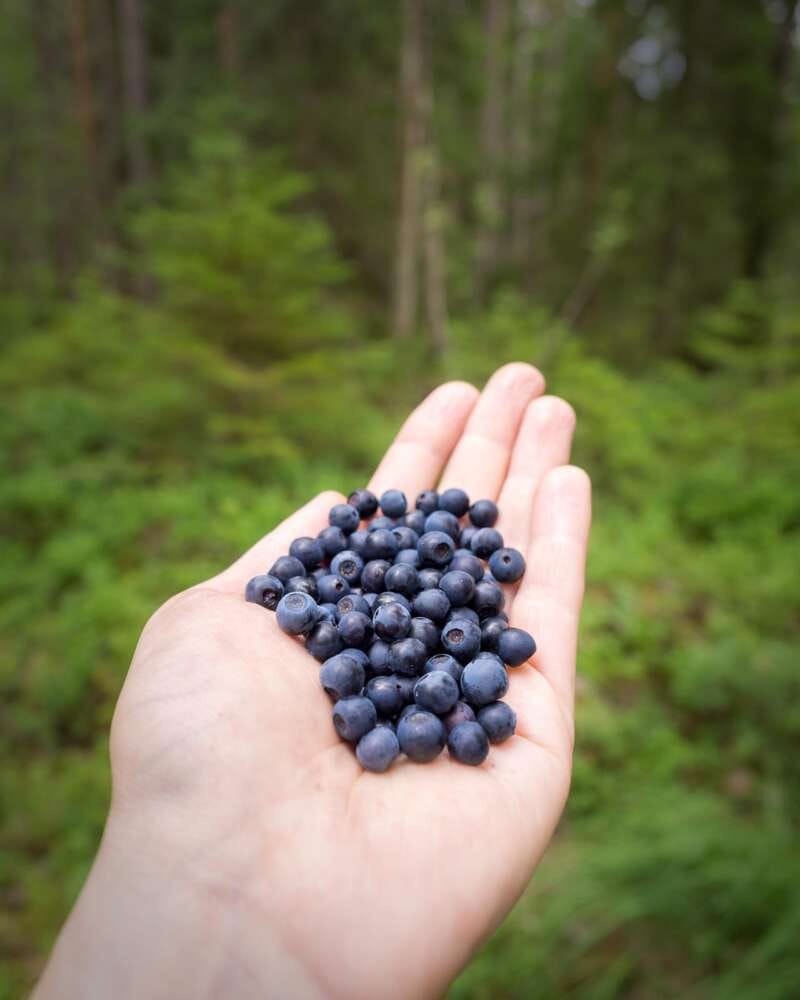 We can do all the things Finnish people do when walking in nature, like pick berries, forage mushrooms, swim in the lakes, snowshoe, or just relax in the peace and quiet.
You don't need to book different activities, they're all included according to season and weather.
Privacy and Personal Experience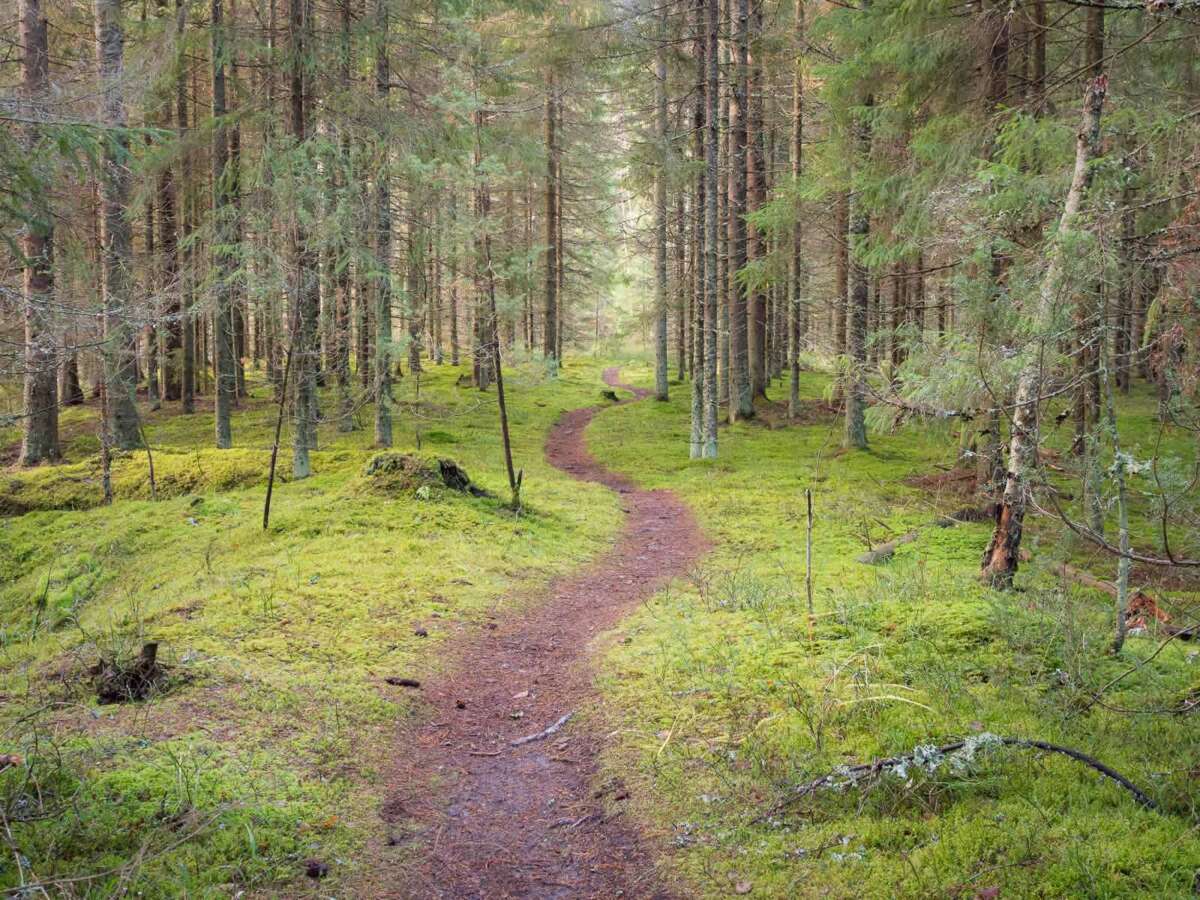 My tours are private for you or your small group, and I want to take you to places where you can have the peace Finland's nature is all about.
By being alone we can have much purer, personal experience of the natural world around us. We'll experience small moments in time that we are the only witnesses to.
What Do I Know About Hiking
I've started hiking, backpacking, camping, whatever we call it, from zero. I haven't been in scouts. I haven't copied somebody else's way of doing things, although it would've made some things easier to learn.
What starting from a sofa to go hiking and camping has forced me to do is that I don't do things just because that's how they've always been taught. I've had to learn to do things so that hiking is comfortable TO ME. It has taken some experiments and mistakes, but now when I take beginners to camp in national parks or Lapland's wilderness, they don't complain about being uncomfortable. Everything just works.
Skills and knowledge I've gathered on hundreds of nights in a tent and on thousands of kilometres on trails, and often outside of them, from Nuuksio National Park to wildernesses in Lapland.
I've gone to the mountains of North in spring when everybody else has said that it's too early, and then I've enjoyed my time in an empty wilderness. In a same way I've stayed at the mountains in fall when the hiking season has been over and everybody else has gone home, and then I've looked at the amazing displays of northern lights and snow-covered mountaintops. Those are the kinds of things you'll experience when you go on hiking adventures yourself.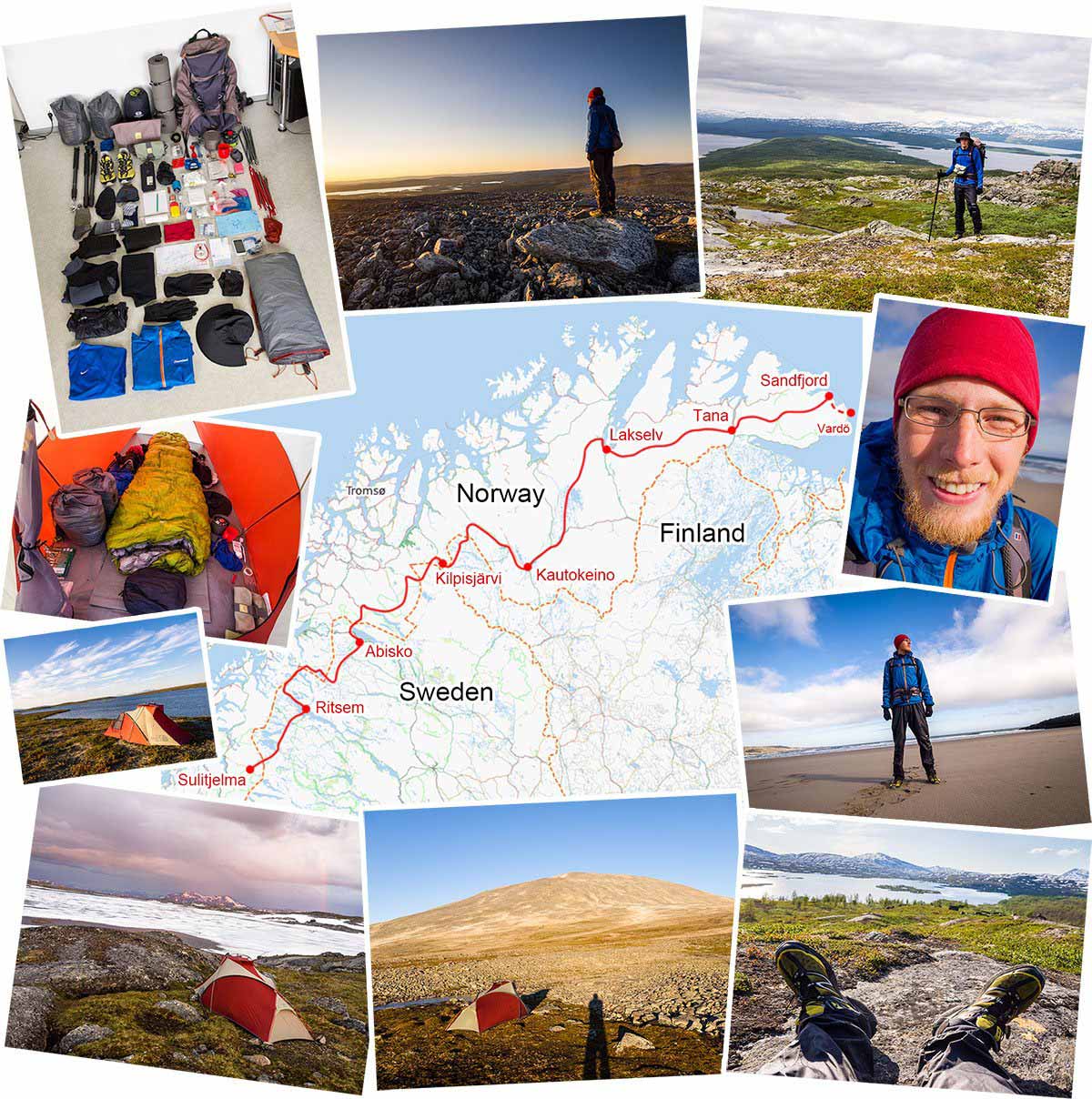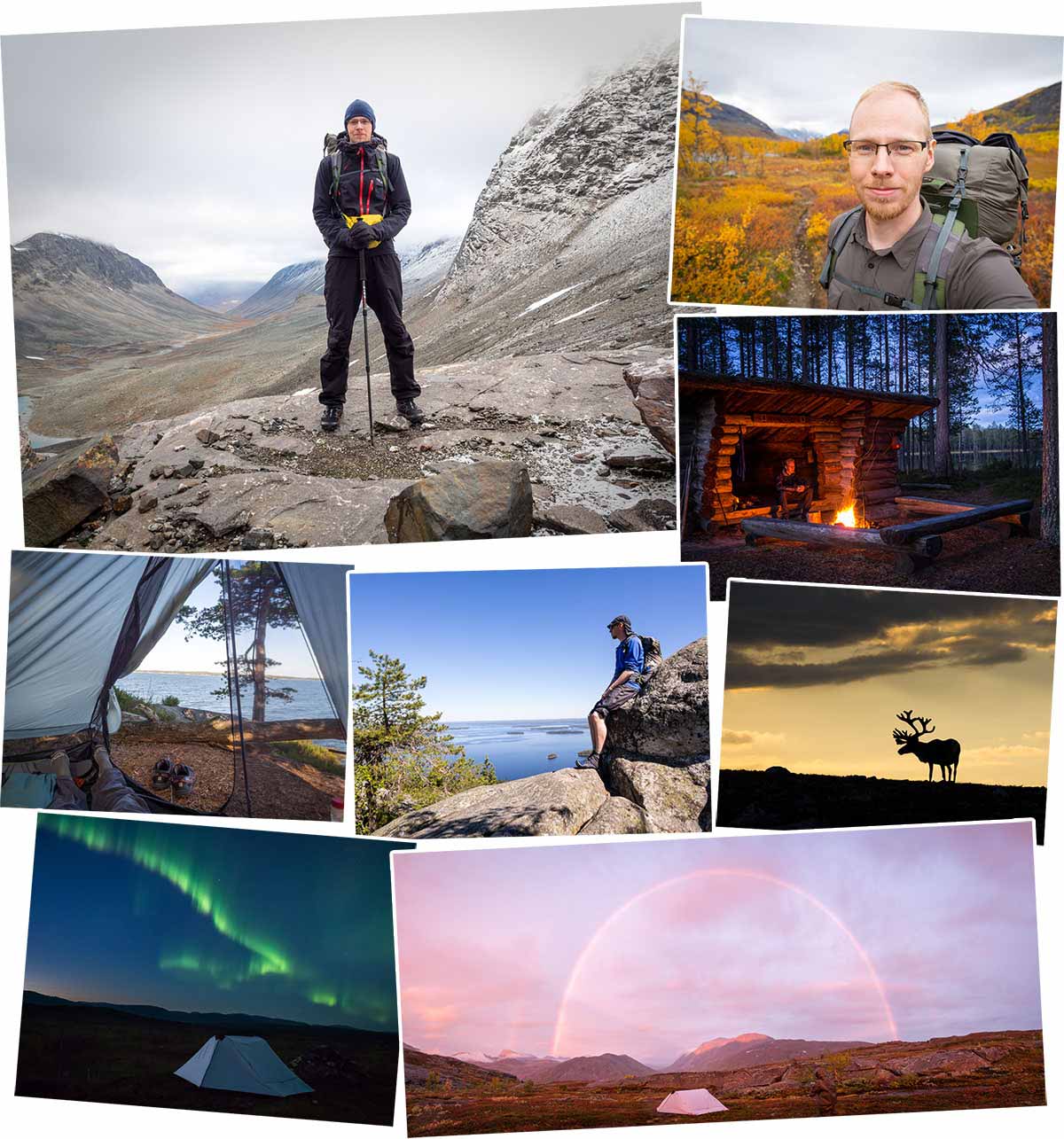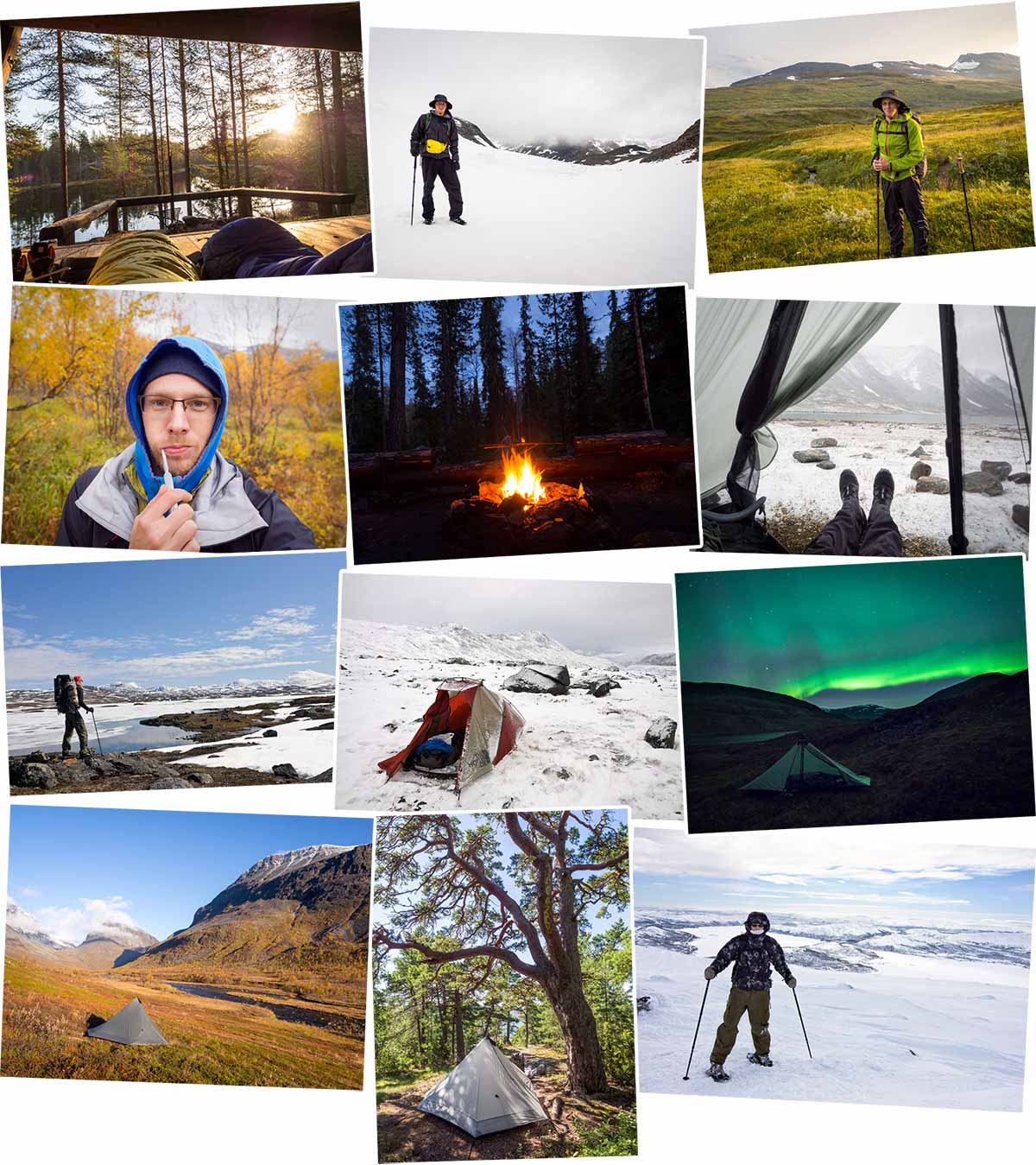 I've hiked a lot alone and if I'd need to mention something especially important to know, it would be taking care of yourself. Somewhere out there in the wilderness nobody else looks after you, there's nobody to help you if something bad happens, and there might not be any phone reception. Now I take care of you as my job.
You can trust me to keep you safe, to stay calm, and to always bring you back in a good spirit.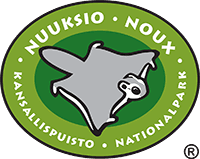 Partner of Metsähallitus, Parks & Wildlife Finland
Availability
You can check my availability from this page.
Ask Me Anything
If there's anything you want to know more about, just send me a message from the form below or on WhatsApp. I will use your phone number or email only for answering, not for anything else, so you don't need to worry about getting spammed if you contact me.
---
Send a message from this form, I will reply to your email address.
---
Something More
Read all the good things about my tours.
See my hiking tours to Finland's national parks from Helsinki.