Winter Camping in Nuuksio and Repovesi National Parks – sleep in wintry forest safely
There's a big step to try winter camping because coldness isn't just uncomfortable, it's also actually dangerous. And the winter camping gear costs a lot.
Should you then just give up on the idea?
No. Not even if you've said to yourself never to try it and hrr, too cold for me.
Standing still in winter is cold for everybody, but if you know what to do and have good gear for sleeping, winter camping is perfectly OK for everybody.
On my winter camping trips I make sure we do things wisely not to freeze ourselves, that we have good gear to sleep in the cold, and that it's safe for you to experience camping in winter without buying any gear. You can borrow everything from me.
Want to do everything yourself and learn winter camping? See my course.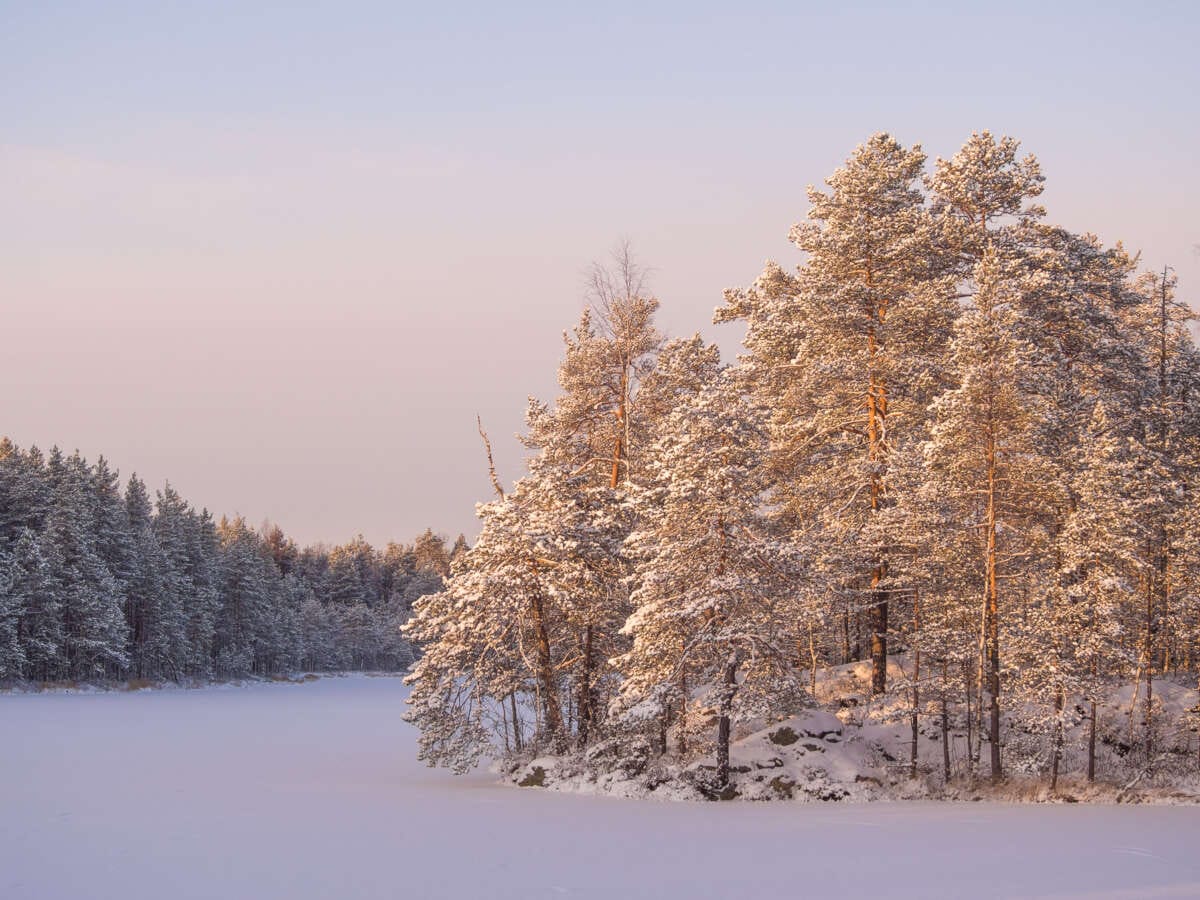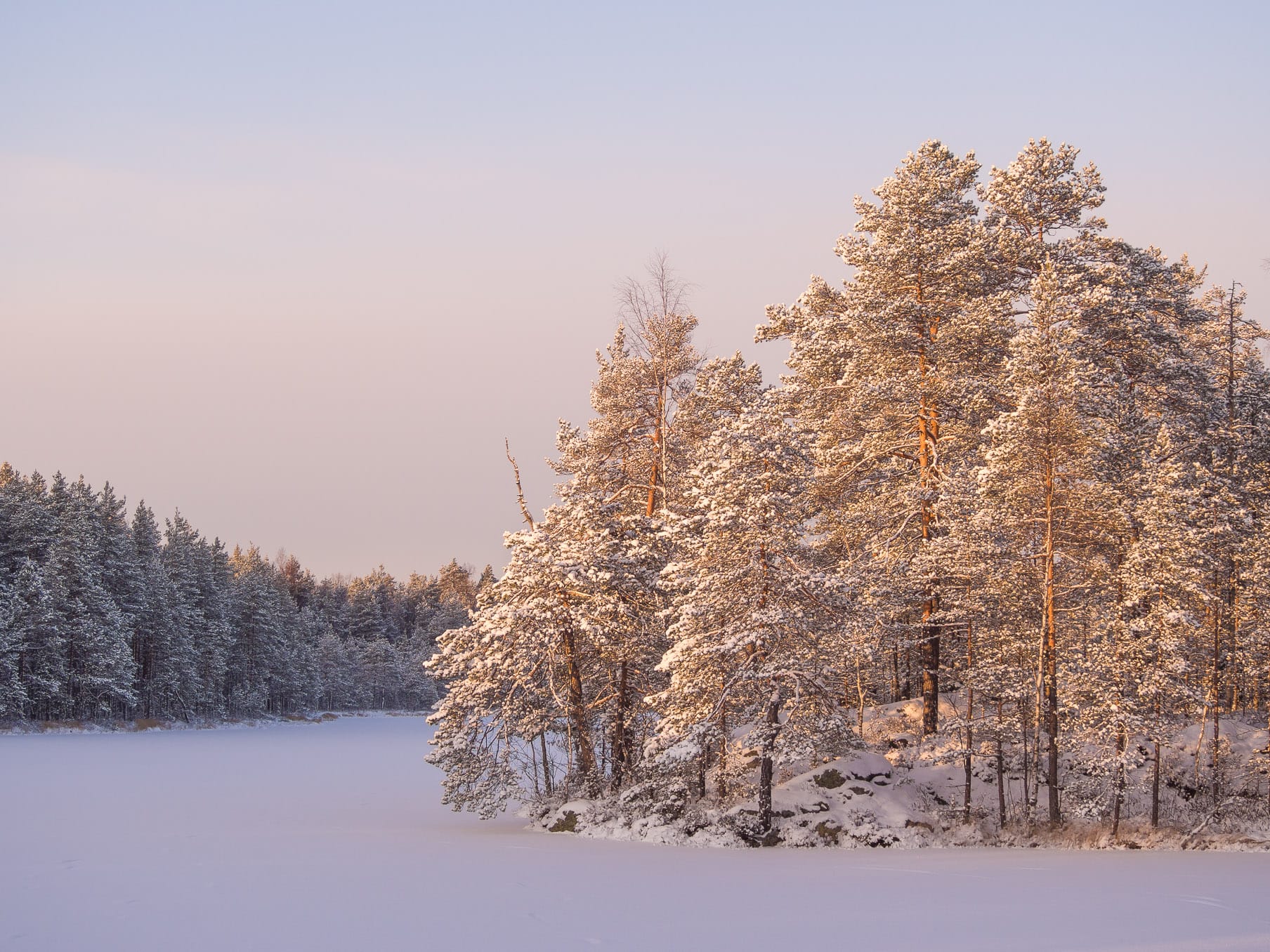 ❤

 Who's This For
You want the easiest way to experience sleeping in a Finnish forest in winter.
You don't want to buy your own winter camping gear just to try it.
You want your own peace and the freedom of a small group, my trips are private.
You don't want the trip to be about carrying a heavy backpack, on my trips we use ultralight gear.
Destinations for Winter Camping
Nuuksio National Park
Repovesi National Park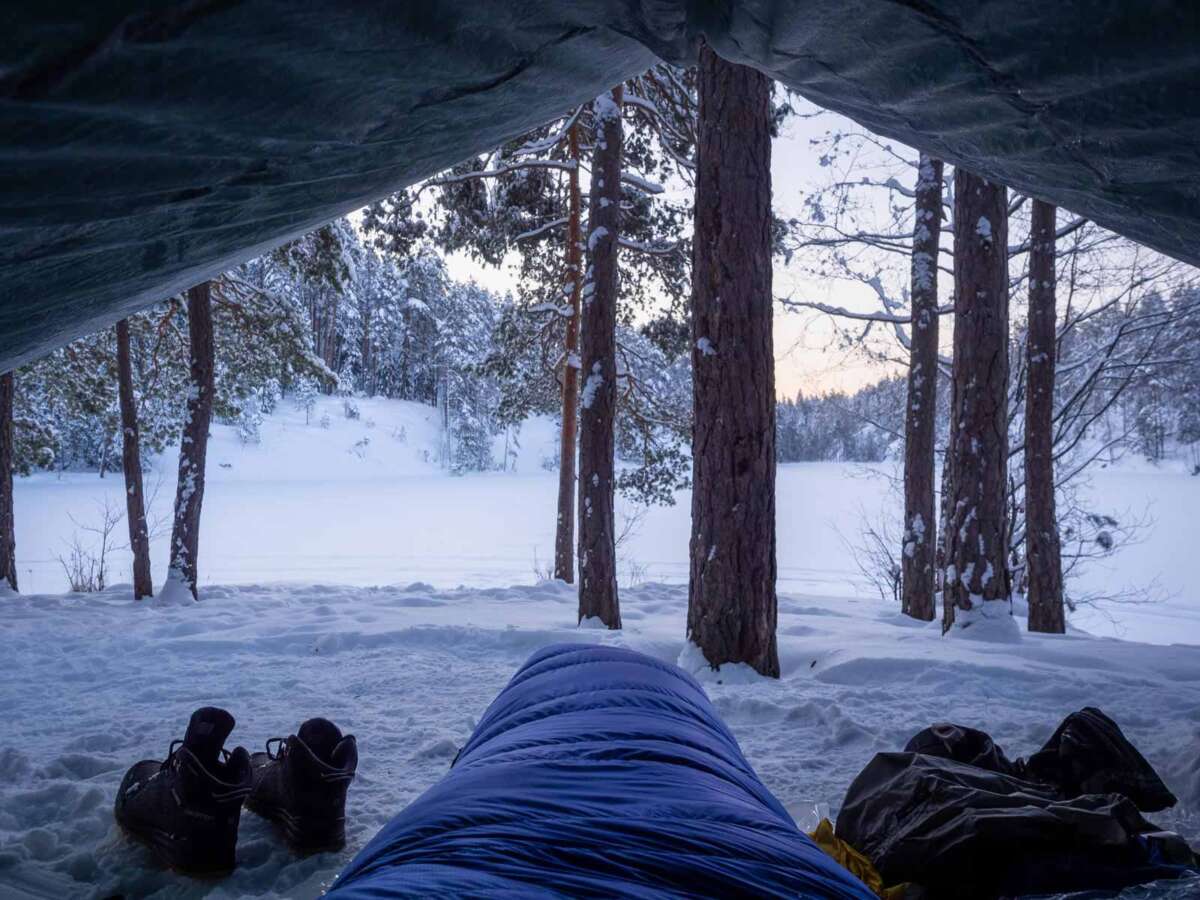 Conditions for Winter Camping
I can take you hiking and camping in any weather in summer, but winter sets some conditions for me to able to ensure you have a comfortable experience.
When can we go winter camping:
winter conditions are usually from December to end of March
coldest temperature can be around -15 C.
Winter camping with snowshoes is possible if there's more than 25 cm of snow.
It's impossible to predict the temperature when booking the hike, but you don't need to stress about my trips and paying for them because I don't take prepayments, and you can always change or cancel your booking. We can also change the destination if there's warmer weather somewhere else.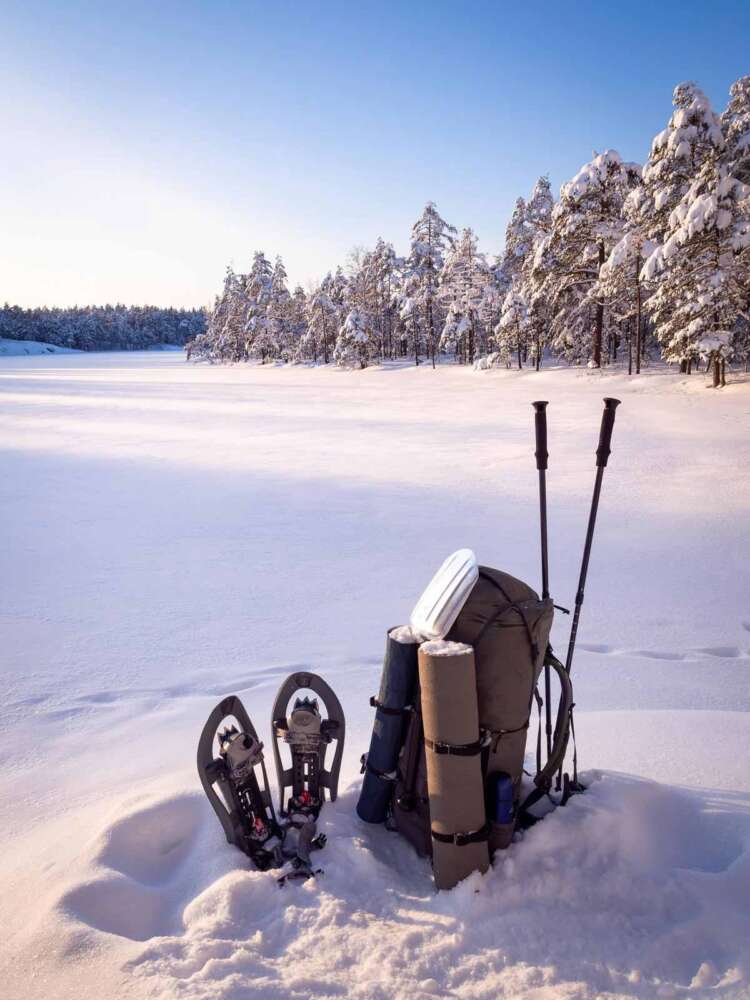 What You Need And What You Can Borrow
Minimum requirements for coming on a winter camping hike is to have your own baselayer shirt and pants, and personal hygiene products and medication. You can borrow everything else.
You can use your own outdoor clothing. Dress for walking in temperature that we'll have on the hike. Don't think about further than just the walking with a light backpack.
For breaks and camp you can borrow the gear for extra warmth. You can of course take your own gear, like a down jacket.
You'll get detailed dressing and gear instructions through email after making a booking.
All the gear for winter conditions like tents, backpacks, sleeping bags and pads you can borrow. They're included in the price.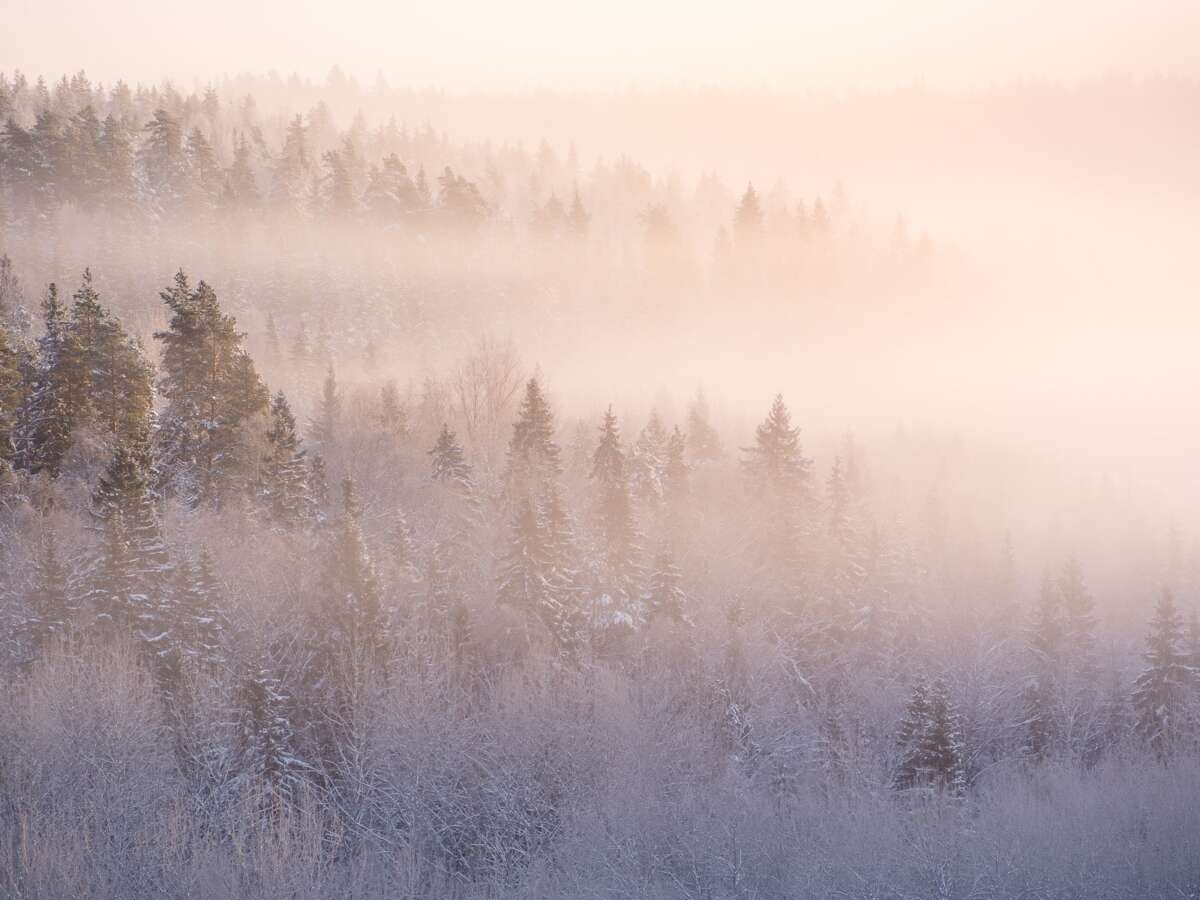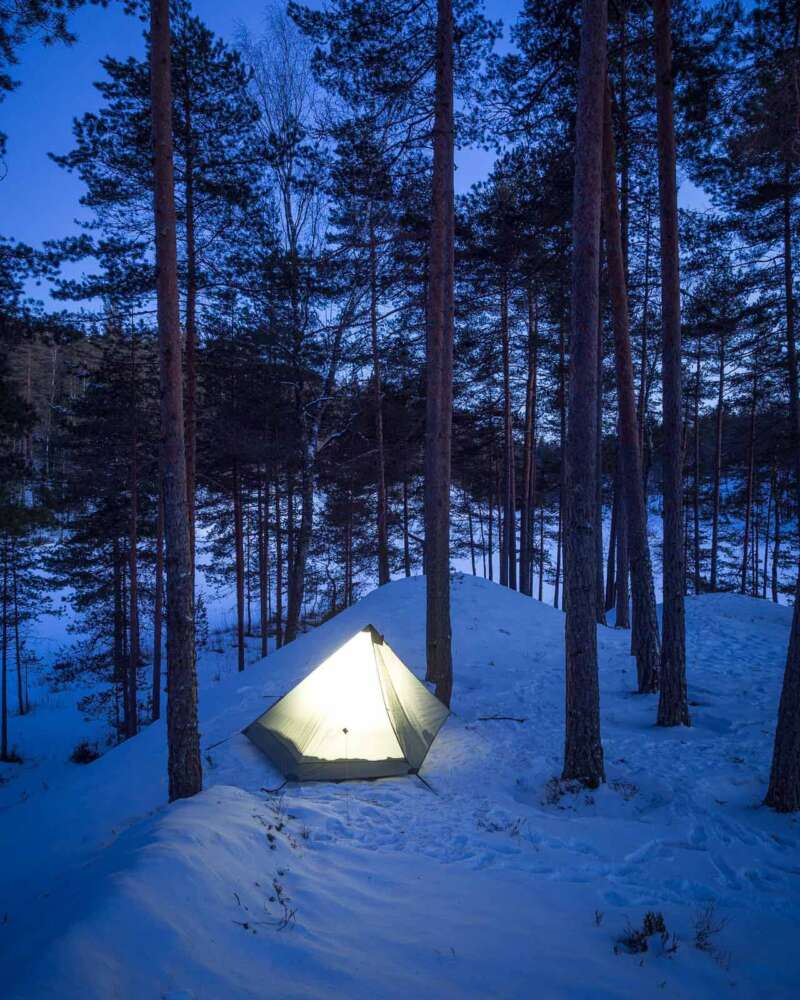 Book Winter Camping Trip
My hiking tours work the same way round the year and in every weather. You book a trip, I make sure we have the right gear for the conditions.
You can book winter tours from the same pages as summer trips, through the links below.
Is Camping in Winter a Bit Too Much for You?
If you'd like to hike for two or three days in winter, but camping in cold isn't for you, we can also sleep in a heated hut.
Learn Winter Camping Skills
If you already know how to hike and camp in summer season, and would like to learn to camp in winter, maybe with your own three season gear, see my winter camping course.
Ask Anything About Winter Camping Trips
---
---