Guided Overnight Hiking Trip to Repovesi National Park from Helsinki – 2 or 3 Days
On this hike I take you to see the most amazing landscapes of Southern Finland in Repovesi National Park. Through the countryside to the lakes and forest, for many these are the landscapes of Finnish souls, at least when it comes to nature and summer cottages.
High hills, views to far away over lakes and trees, clear lakes and clean air. The absolutely best thing at Repovesi is to climb to the top of the rocks, first peek over the edge and then stare into the distance, behind the lakes the treetops continue all the way to horizon.
This all inclusive hike has everything you need. Step in to my minibus, I'll take care of everything else.
You can choose either one or two nights long hike.
We hike responsibly and respect the nature. We leave only footprints behind.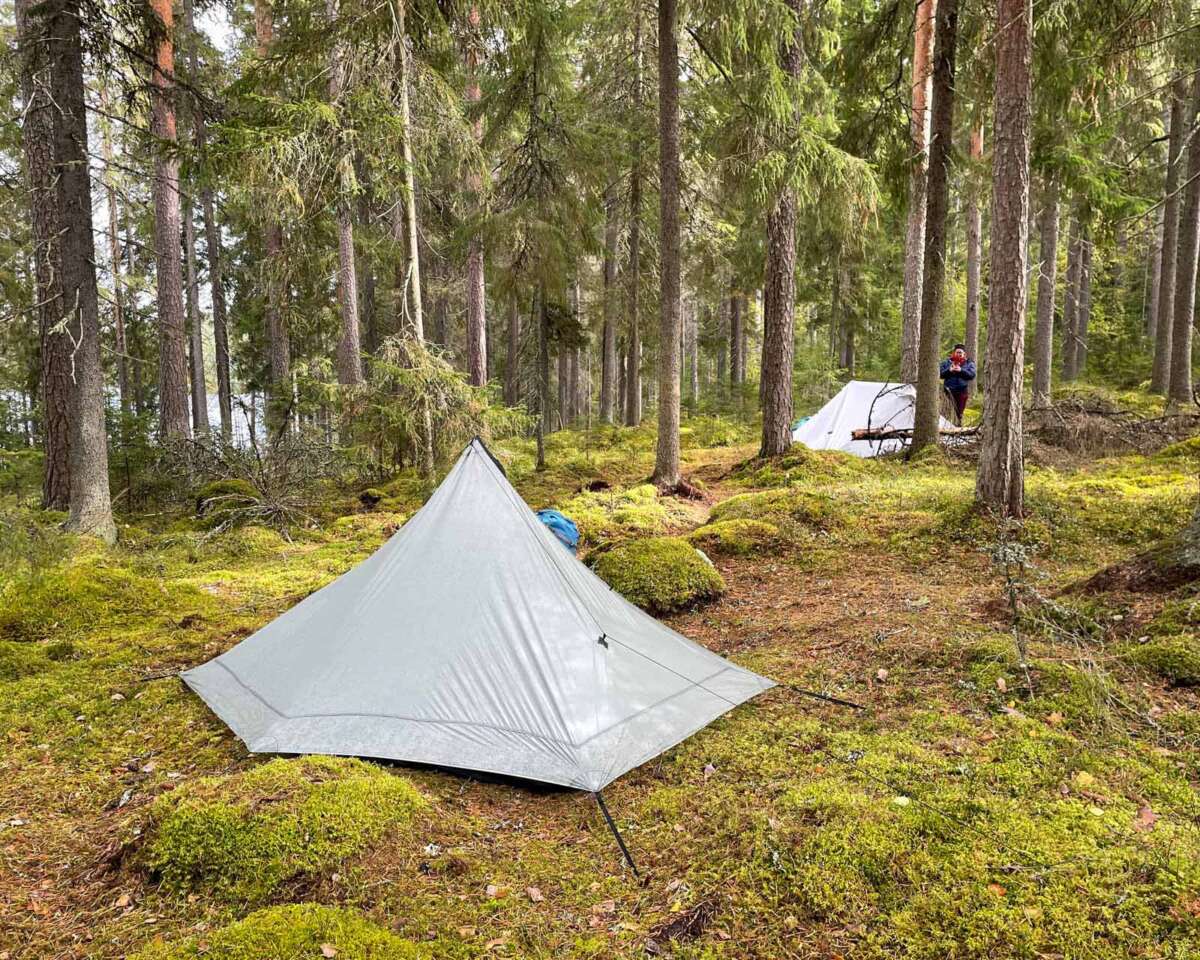 ⚑

 Information

Destination: Repovesi National Park, Kymenlaakso and Etelä-Savo

Availability: all year (down to -15 C)

Duration: 2 days and 1 night or 3 days and 2 nights

Daily hiking distance: according to your wishes 1-30 km

Transport: pickup from the airport or your accommodation anywhere in Helsinki Metropolitan Area, travel time from Helsinki around 2 hours 30 minutes

Start time: when you want

Group size: private, one or two plus guide

Food and drinks: includes everything you need on the trip (inform of allergies or diets when booking)

Hiking gear and clothing: includes all the gear and clothing for every weather (fits approx. 150-195 cm tall, shoe sizes 36-47)

What you need to have: toothbrush and underwear, personal medication and hygiene products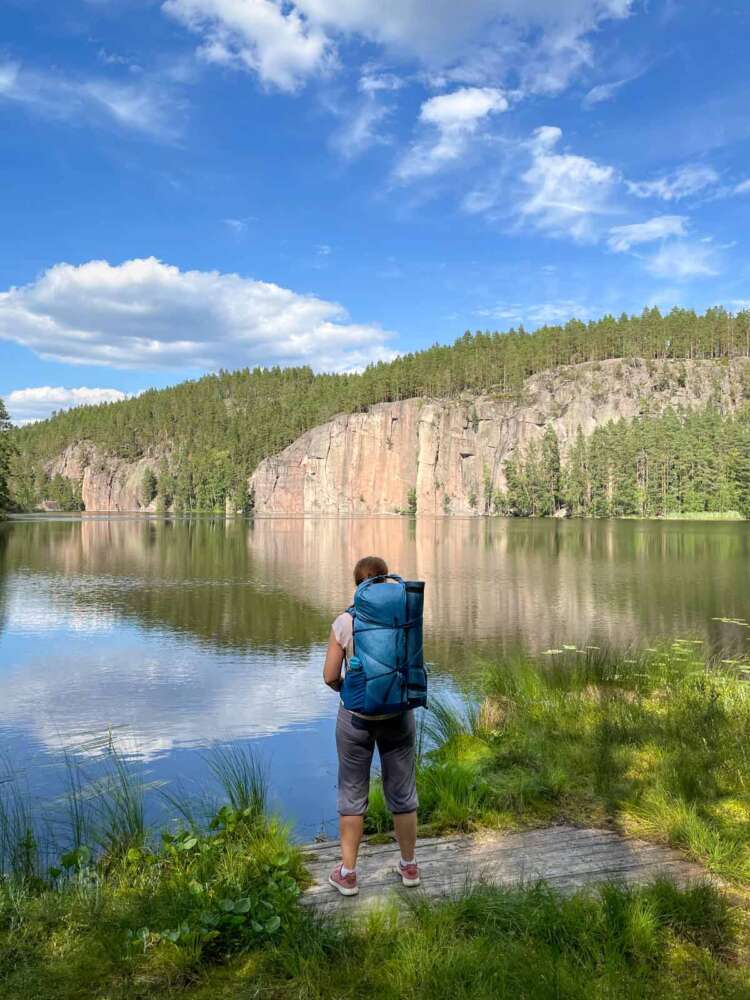 ❤

  Who's This Tour For
You want to see great views above the forest.
You want to have a more special experience of Finnish nature without spending too much time traveling.
You want to get to the blue lakes of Lake Finland.
You want to see the best places at Repovesi.
You want something a bit more than Nuuksio National Park.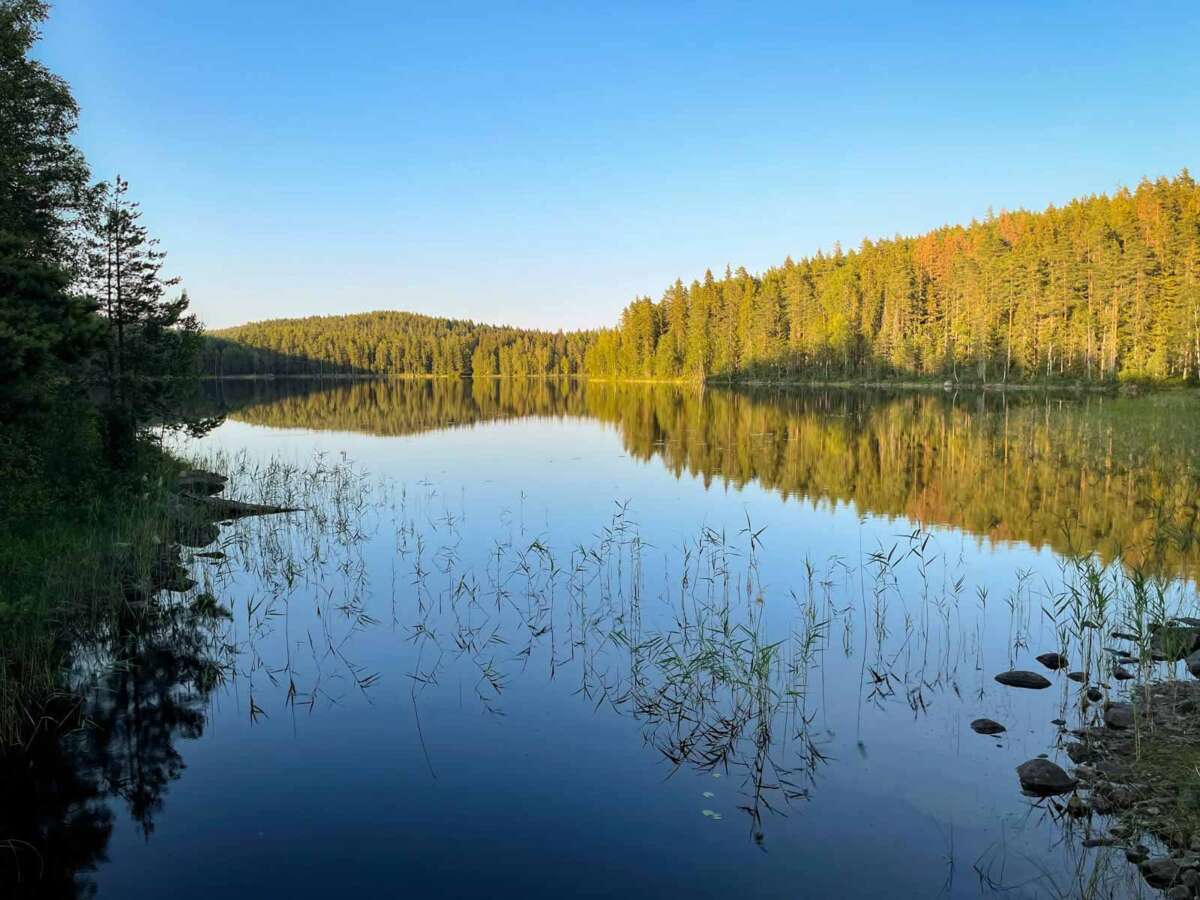 ✔

  What You Get
See Finland outside of Helsinki and sleep in the forest.
See the best views at Repovesi National Park.
Stare into the distance over treetops while you enjoy a coffee or tea without a hurry to be anywhere else.
✘

  What You Don't Get
Views for free, you have to climb to the top of the hills.
Guaranteed an empty campsite all for yourself at weekends, there might be somebody else as well.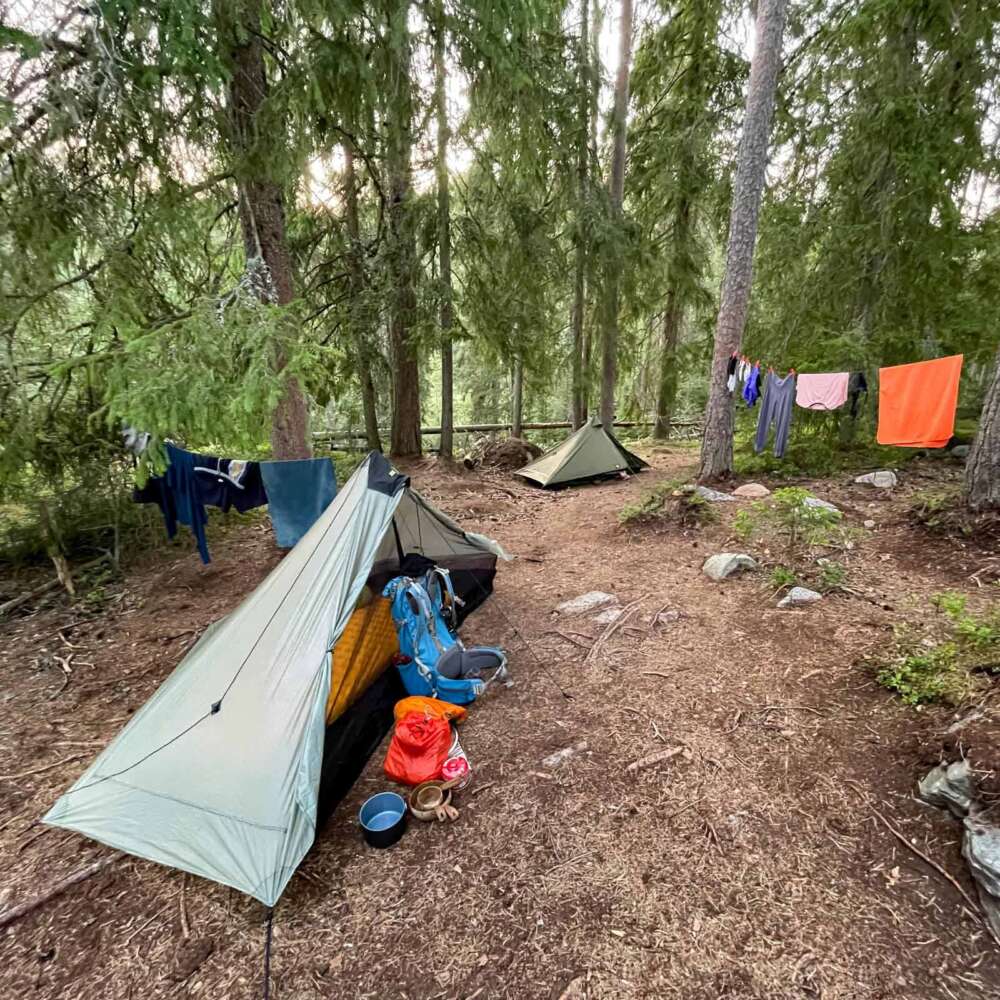 Ask Anything About Overnight Hike in Repovesi
If there's anything you want to know more about, just send me a message from the form below or on WhatsApp.
---
Send a message from this form, I will reply to your email address.
---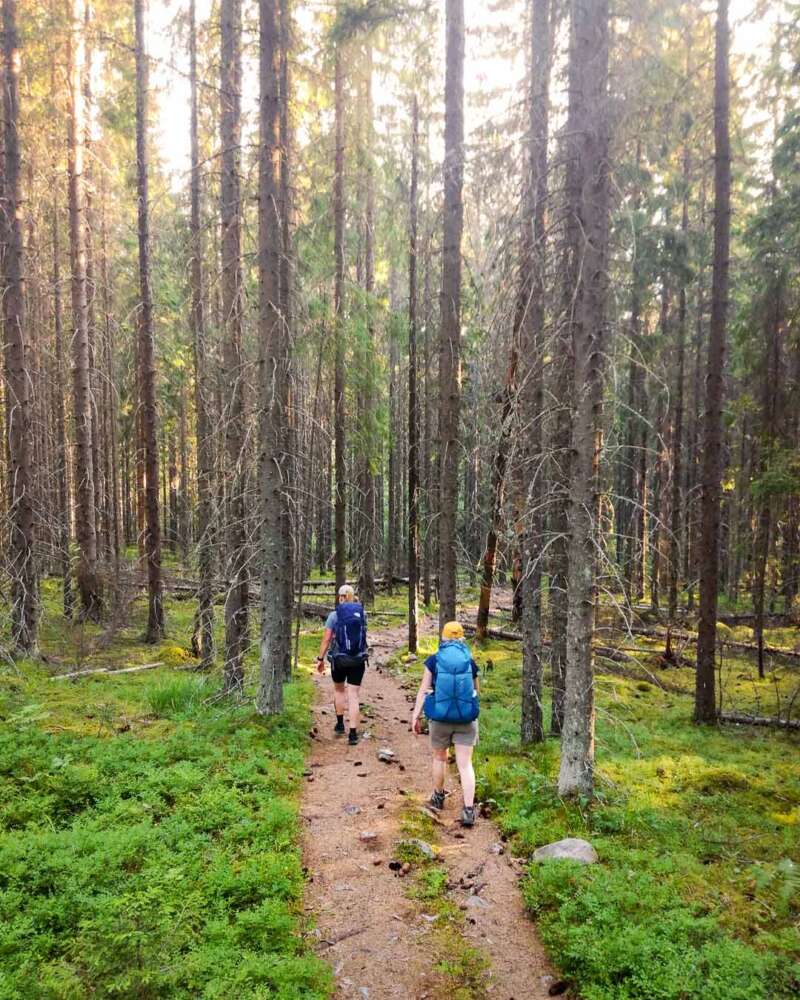 €

  Prices

Due to rising costs I can't offer two day trips to Repovesi for one person in 2022 at this price. Please take a friend with you, book three days or contact me for a deal.
2 Days
250 € / person
3 Days
350 € / person
Price includes tax (VAT 24%)
Booking
Booking Fee
There is no booking fee, you only pay after the tour. You trust me with taking you deep in to the forest with a labyrinth of trails and no signs, I trust you to respect your booking, or at least cancel well in advance.
Cancel or Change Your Booking at Any Time
You can cancel your booking at any time, no questions asked, or change any of the information on the booking form, including the date of your tour, by contacting me through email or WhatsApp.
Payment Methods
You can only pay after the tour, so you know what you are paying for. You can pay with cash or with any of the following payment cards:
MasterCard
Visa
American Express
Maestro
Vpay
Visa Electron
JCB
Diners Club
China Union Pay
Discover